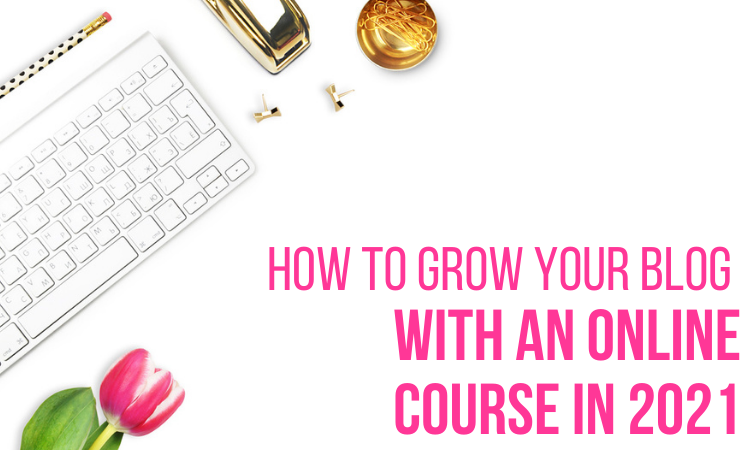 If you want to use online courses as a revenue stream for your blogging business, what platforms do you need to make that a success? Is it something you can do quickly? Or do courses need extensive overhauls in your marketing, data, and procedures before you can introduce them to your product and service line?
In this article, I'll explain what tools you need to quickly add a course to your revenue stream. I'll also reveal how a new feature called the Thinkific App Store will allow you to do this without the need for heavy lifting to integrate tools and business processes.
Disclaimer: This post contains an affiliate link, and I may receive compensation in the form of commission, at no additional cost to you, for any purchases made using that referral link. For more information, see my full disclaimer page.
Blogging Opportunities In 2021
Growing a blog may be more of a challenge in 2021 than a decade ago, with greater competition in most niches, but opportunities are still plentiful.
If you are growing a blog niche and managing to pick up a bit of organic traffic via Google, Pinterest, or Facebook, you can turn that traffic into a long-term income stream that doesn't require a lot of upkeep. How? Create an evergreen course for your niche.
Evergreen Courses
An evergreen course is an online course that you sell on your website permanently. There are no open cart promotions; the course is always available to customers.
If you run a blog on a specialist subject, think about a topic that your audience might want to learn about in more depth.
Blog posts and google searches are helpful when gathering bits of information on the internet or when you need a quick answer. Still, they are no match for a structured course on a more in-depth subject to get step-by-step training in a topic.
Think about dog training, for example, or learning how to do extended fasts.
If you can create content in a structured way that you can present to your audience as an online training course, then you have the potential to monetize your blog every month.
What Is Thinkific?
It's one thing having a course idea, but it's another being able to create a course and sell it. Thankfully, some platforms now make that process easy and fast. Enter Thinkific. Thinkific is a course creation platform. You create an account, add your course content (be that PDF, the written word, video, audio, or a mixture), and publish a link to the sales page on your website. It really is that easy. Or at least, getting your basic course launched and selling is straightforward until you reach the point where you are ready to grow. Then you need to focus on something more advanced than a simple link to a sales page.
Streamlining Your Processes
So why does course creation start to become more complicated? Well, with the potential to make money from your course comes the opportunity to do some more sophisticated marketing and more professional growth strategies.
Advanced Marketing For Course Creators
The most straightforward way to promote your course is to add a link on your blog to your sales page. But by following this strategy, you are leaving a lot of money on the table from potential customers you are missing out on promoting to.
Take email marketing as an excellent example of where you can push your marketing a little bit further. By adding blog readers to your email list and then promoting your course, you are going to see a far higher conversion rate.
Advanced Growth Strategies
Marketing strategies aside, when you start selling online courses, you're going to find yourself facing more challenges as you grow. For example, take live lessons. If you want to offer live zoom calls to give your students more face-to-face support for your course, then you need to think about a way to add this into the student experience when they sign up for your course.
The Thinkific App Store
So there are two significant challenges you face as you start to grow. You've got to build in some advanced marketing strategies to help you convert more visitors to customers. And you've got to consider creating more sophisticated growth strategies to keep your evergreen course serving your customers a first-class experience.
It's against that backdrop that Thinkific decided to create a new feature called the Thinkific App store. The Thinkific App Store allows you to integrate with other tools and platforms that your business needs as you begin to grow. It will enable you to build a more advanced marketing strategy and tap into existing platforms. This means you don't have to do this stuff yourself using complex technical integrations or cumbersome manual processes.
The List of Apps
There are many apps in the Thinkific App Store and more than I have room to mention here, so I'll give you a snapshot of the ones that I think are most interesting for course creators and bloggers.
ConvertKit
ConvertKit is the email autoresponder I use for my business. It allows me to grow my email list and promote my products and services to my subscribers.
This app integration allows you to automatically add new Thinkific customers into your ConvertKit email list. That's really useful if you are getting new customers from different places.
For example, I did a promotion on one of my courses a few years ago. Affiliates could sell one of my courses as part of a package, and I got hundreds of new customers into there. At the time, I added a bit into the course, asking them to download a cheat sheet to get them onto my email list. However, with this integration, I can do that automatically.
That means that not only am I growing my email list faster, but I'm growing it with the best possible quality leads. These people have recently become customers of mine.
Typeform
This is another exciting integration. Typeform allows you to create accessible online questionnaires, quizzes, and forms. I find this so helpful because I tend to price my courses at a low price point. I use the courses as lead generation tools for people to buy my one-to-one services and consultancy.
I've always used Typeform for this because it's an excellent way to screen potential customers. Still, historically I've just added a Typeform link on my website. However, this integration means I can now pick the perfect place in my course to introduce some of my more premium services. I can get the customer to quickly complete the form before continuing on with the course. This has massive potential if you plan on getting customers to upgrade to other products and services.
Benefits
The Thinkific App Store has a lot of potential for those of us using online courses to generate an income from our blog or using courses to get customers into our funnel. Here are three significant benefits I can see from the new app store:
Staying On Top Of Your Growth
When you first launch a course for your blog, it's easy to allow that course to run in the background. You don't need to worry about integrations if you only get one or two new students a month.
However, when you're getting tens or even hundreds of sign-ups a month, you want to ensure that what you have in place is slick. You want to ensure that new customers seamlessly integrate with the rest of your online tools. Your priority will be to keep things running smoothly. You won't want to spend hours transferring customers' details from one platform to another or jumping from platform to platform looking at your latest analytics.
These app integrations allow you to support your business's growth.
Serving Your Customers Better
If you want your course to be a success, you have to make sure you have happy customers from start to finish. The app store will allow you to support your students with more personalized learning tools like Zoom. Or by integrating tools such as Intercom, which will enable you to monitor student progress in your courses and improve completion rates by building the relationships that matter.
Being Innovative
Even in a small niche, you'll have competition for your online course. Innovation in your course delivery and marketing will allow you to keep your course growing and new sales coming in daily.
The app store will allow you the chance to quickly add new features to your courses. Not only will this give you more selling points, but it'll also enable existing students to return to your course to try out the new features.
Launch Your First Course Today
If you've dreamed of having an online course for your blog but feared it might be too complicated, now's the time to give it a go. With the original Thinkific course creator and the addition of the app store, you have everything at hand to create an evergreen course that is future-proof and can grow with you.
Click here to see the new Thinkific app store for yourself and start writing the first lesson for your new online course: