Perception is everything. Like it or not, people seem to have more trust and faith in a company that appears to be larger than just one person, working from their kitchen table. While you don't need to make your company look like a giant company, there's a lot of value in giving the impression that you're large enough to be taken seriously. And happily, there are a bunch of things you can do to do just that, none of which are all that difficult or expensive to incorporate. As well as creating a favourable impression in the eyes of your customers, you'll also help to feel like a bigger business. Take the tips we've outlined below, and you'll feel larger in no time.
This is a contributed post. Please refer to my disclosure for more information.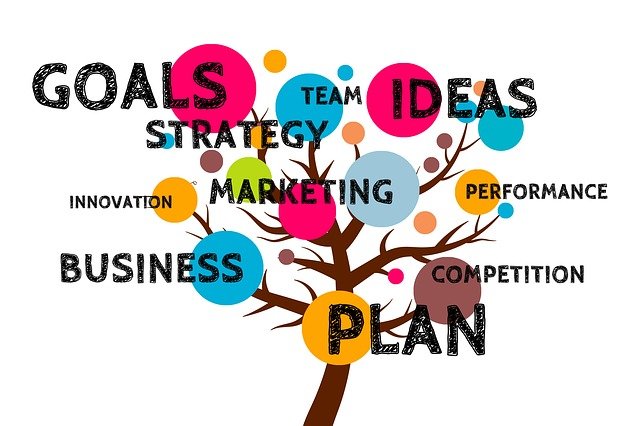 Cement Your Digital Presence
The web will (likely) be the first place that your potential customers interact with your business. As such, it's important to ensure that it's on-point and in line with modern standards. For example, is your website well-designed? Does it have all the key information that a potential customer would be looking for? As well as the overall look of your website, take another look at the site's copywriting. Sometimes, businesses make themselves appear small just through the language that they use.
Working Spaces
You can formulate the outline for your business from your kitchen table. But when it comes to actively getting down to work, it'll be time to look for somewhere a bit more professional. This won't only give your business a professional-looking address, but will also help you to feel more like "a real company." Of course, if you're a small business, then you probably won't need to rent an entire office. The solution is to get a membership at a coworking space like Level 39, which will give you the space — and networking opportunities — you need to look and feel larger than you are. You never know what working in a coworking space will bring, especially when you meet so many other entrepreneurs!
Outsource Some Tasks
You'll have to wear many different hats during the early days of running your business. However, it's important to think about the message that this sends to your customers. Plus, it might also result in doing too many tasks yourself, which can impact your ability to offer real value to your company. In this scenario, it's best to outsource some tasks to a third-party company. You probably don't need to manage your marketing, IT, and legal matters yourself. There's a lot of power in being able to say, "let me direct you to our legal team" to a customer.
Enhance Your Customer Service
And talking of customers: one easy way to step up your game is to improve your company's customer service. Small businesses can often try to avoid dealing with unhappy customers; they have no framework in place for dealing with complaints. Larger companies take a structured, proactive approach to dealing with unhappy customers. With flawless customer service, people will have no doubt that you're a serious enterprise.