Small businesses look to big companies and see one thing: success. On the whole, they have everything SMEs want, from the money and the fame to the power. Their brand is global whereas yours is starting off and struggling. Do you seek guidance, though? No, because it's tempting to see huge corporations as out of reach. There is nothing to learn when you are playing in different divisions. An Apple strategy isn't going to work for a local corner shop.
This is a contributed post. Please refer to my disclosure for more information.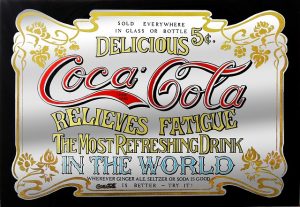 But, don't dismiss the power of branding. Furthermore, don't neglect to spot the signs big businesses put up literally and figuratively. Here are four tips you can learn from the pros.
Take A Shortcut
Cutting corners is a big no-no according to the "experts." However, huge corporations found ways around their problems on a daily basis. Do you think Coke let the healthy living culture beat the brand? Of course it didn't – it fought back. SMEs need to learn this lesson from an early age if they are going to hurdle the big obstacles.
For example, think about the business's reputation. Startups set up at home to cut costs, and this is a turn-off for shoppers. Yourvirtualofficelondon.co.uk – Capital Office allows businesses to piggyback off of their location.
Also, think about how you can accelerate your progress in gaining visibility online. Don't do what most companies do and just slog away for years. Instead, do what Freddie Chatt (Ecommerce SEO Consultant) recommends: get a leg up. 
When it comes to marketing and outreach online, you don't have to reinvent the wheel. Nor do you have to figure it all out for yourself. Instead, you can leverage experts to do it for you so that you can focus on scaling your enterprise further.
All For One
It's easy to get caught up in the future. For now, focus on the present and everything it has to offer.
Are there only enough resources to channel into one product or service? Then let that be the marquee item which grabs people's attention and aids growth.
Apple did this perfectly with the iPod. In the beginning, the Shuffle and the Nano were the two things synonymous with the brand. Once they developed something which was superior, they then differentiated into iPhones and iPads.
A single brand is the savviest option from the outset.
And One For All
Social media has made raising awareness of a brand ten times easier. Nowadays, the likes of Twitter, Facebook and Instagram can reach millions of customers in a matter of seconds. All you have to do is come up with something which goes viral and watch the sticks catch fire.
On the flip side, businesses often forget to make sure the brand is consistent across all mediums. By all means, play with content and come up with engaging material. However, the logo, from the size to the font, should be recognisable in the blink of an eye.
Give One Person Power
Democracies are essential because employees need to feel involved in the creation process. When their voices aren't heard is when they begin to feel disillusioned. The problem with too many cooks in the kitchen is that they spoil the broth. The wisdom of crowds helps to gather info and ideas, yet it's a hindrance for the development stage.
Steve Jobs knew this, which is why he had control of the branding process. He was by no means a dictator but he was involved in every facet, from packaging to presenting. Entrepreneur.com – an Aaron Agius post – doubles down on the theory. If you want to make sure that you are giving the right person power, take into account their reputation. CEO reputation management can be used to rectify any problems.
Are you ready to brand as big businesses do?
What To Read Next
Trying to grow your social media following? Stop! Do this first
Want more traffic? This is a brilliant case study from a top SEO expert on getting 60,000+ organic visitors from Google