If we are being totally honest, starting up any business is going to be a daunting thing to do for anyone , even the most expert of entrepreneur. There always seems so much to consider at the beginning, and often some of the most important factors can get forgotten.
A business normally starts with an idea. Something you have, a light bulb moment, something you feel passionate about or want to share your expertise and knowledge in.
This is a contributed post. Please refer to my disclosure for more information.
Some people act on that straight away. They think they can make something of it now. Other times that idea will be sit there in your mind, being nurtured, as you work out the best actions to take to make the business idea become your reality.
When it comes to your start-up business, you want to ensure that you invest your time as best as you can as well as your money and the financial side of things. These are the decisions that could cost you the most in terms of anxiousness and confidence in your business idea.
However, there are some of the common things that are worthy of your time and investment to help make your business a success. These are some of the areas to consider to help your business move forward. I hope they offer you a platform you need to get started.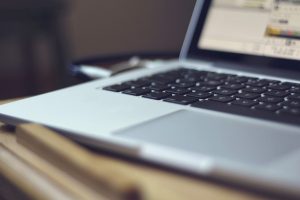 Your website
Any new business start-up needs to realise that an online website is very important to their venture. Everything is digital these days and there is no escaping that. We shop online for things like clothes and groceries, we research and search out items and feedback to ensure we make informed decisions on purchases, and we even use search engines to get answers to our questions instantly so that conversations can continue to flow. So a website is important.
However it also needs to be seen. After all, the digital world is quite saturated with other businesses trying to get their website seen. You need to consider the keywords that you use in the main copy of your website to help you be highlighted when someone enters something into a search engine. This is when you could consider the search engine optimisation side of things to ensure that your website is deemed credible and a worthwhile site for information. The last thing to consider would be how responsive your site is and to ensure that it includes correct information. Otherwise, you could lose credibility with potential customers and clients before they even become part of your business journey.
Your logo and brand
It may seem like a small thing to do, but your logo and your brand will be what catches the eye of any potential customers. We are all too familiar with some of the iconic brands out there that are simply recognisable by an image or even a colour.
Getting it right is your chance to make a decent first impression for your business. This is when investing your time to consider the design and consider your business message is incorporated into your brand. From the words you use, the company message, the colours and the images, they all need to be considered. 
You also need to ensure that they can be seen online and in physical form, so that you idea of your brand pops out of the screen, just as it would on a letter headed paper or business card. The simplest of designs can often be the most successful.  
A business location and hub
It may not seem like a priority right now, but a business location or hub for you to work from could help you progress your business far more quickly than it would on the road or from home.
Many businesses start out from home. After all, the investment and money you have will be spent in other areas of your business. But a location could be worthwhile.
You may want to think about business investments in different countries, and websites like https://www.propertyguru.com.my/resources/buy-property-guide/the-complete-guide-to-purchasing-a-new-development-property could help you out.
A business premises could provide a great opportunity to showcase products or give you a professional looking place to do business face to face. It is your place of work, and it can also help you to become more accountable for how you invest your time.
Working from home is ideal at the beginning, but you can't help but procrastinate when you have other distractions, so ensuring that you take this element of your business seriously could be the perfect next step in your business journey.
Your potential smartphone application
A smartphone application could be the ideal next step for any start-up business. So it may be worth thinking about sooner rather than later. People are always on their phones these days. So it is important to take advantage of those people who may find an application far easier to navigate than a mobile friendly website.
Ideally, you might want to think about the design and development of the application to ensure that each element you have for your business flows nicely. An application could give you the edge against competition. Which could also make things much easier for the end user of your product and service.
Where you may prioritise your time and where you might outsource
Finally, you may want to consider how you prioritise your time. You are the main investment to your business. And this is one of the most important aspects of your business model. So utilising your time effectively will only benefit your business in the long-term and for the future. There will be times where you will want to handle everything, but it physically isn't possible.
Learn when to outsource things to make better use of your time. If you find that you struggle with your time, then learning some techniques on time management could prove useful. Perhaps considering time blocking or allocating certain days for certain tasks to do with your business model.
I hope these thoughts help you at the beginning of your business journey.
What To Read Next
Here are some top tips on how to market your new business in 2018
Want to know an easy competitive advantage that most startups miss? This post reveals all