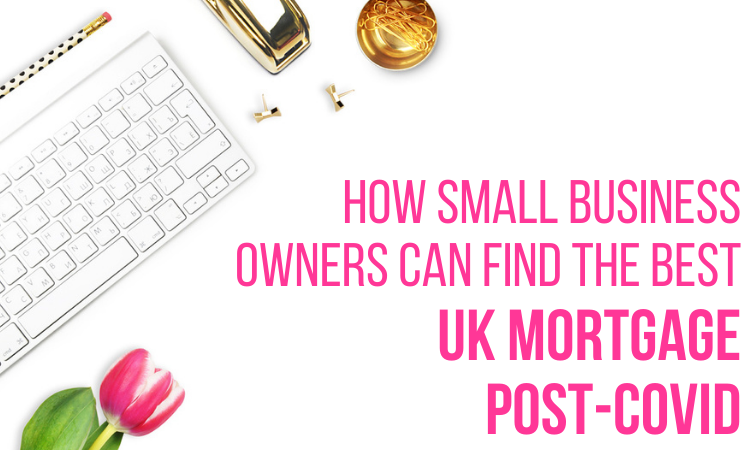 Owning a home in the age of COVID – could this be your dream or another nightmare?
If you're a small business owner, this guide will explore whether now is the right time to get a new mortgage. We'll examine the current economic climate, how the UK government supports homeowners, how to go work out your budget, and how to use mortgage calculators to find the best deal.
This is a sponsored post. Please refer to my disclosure for more information.
Pre-COVID, and the Big Pandemic Shockwave
In these pandemic times, it's hard to recall what life was like pre-COVID. But as a business owner, the chances are that in 2018 and 2019, you held back on big financial decisions. The economy was on shaky ground. Analysts were predicting a potential downturn in the global economy. A Brexit trade deal between the EU and the UK was still up in the air. All in all, there was a high level of uncertainty and nervousness.
We all know what happened next. 2020 arrived, and business suffered its biggest shock in a century. High streets turned into ghost towns, small businesses went under, and restaurants switched to food delivery to stay afloat.
Meanwhile, in Westminster, Rishi Sunak and his team at number 11 met to brainstorm how to head off an impending financial crisis. Things looked dire.
Government Intervention, and The Housing Market
The housing market shuddered to a halt. Sellers took their houses off the market, buyers, fearful of jobs, stopped their housing searches on Rightmove. What little house viewings remained were replaced by virtual video tours.
In July 2020, the government announced a temporary stamp duty holiday on house sales in an attempt to hold off on a potentially disastrous housing market crash.
The Housing Market 2020 and Beyond
The stamp duty holiday had the desired effect. The average UK house price by the end of 2020 was £20,000 higher than the previous year. Houses were selling within a week of getting listed, and building companies finalised their finishing touches on plush showhomes.
What Happened To Mortgages?
As companies around the UK began to furlough staff, banks did what you might expect. They started withdrawing mortgages from the marketplace, nervous about their financial exposure and market uncertainty as Covid continued to rage worldwide. The biggest hit came to first time buyers with a small deposit, as lenders withdrew 5 and 10% deposit mortgages. First time buyers, having spent years saving for their first home, were left in the dire situation of having job uncertainty and little access to the right mortgage.
How The Situation Has Changed
With the stamp duty holiday, and the continued Help To Buy government schemes keeping the housing market buoyant, the situation became more optimistic by January 2021. Lenders started re-launching their most competitive mortgages, and first-time buyers again had the chance to snap up a low deposit mortgage.
What Does This Mean For You?
For entrepreneurs, now is the right time to start looking for a new mortgage, particularly with the potential £15000 saving from the stamp duty holiday. With the lending market becoming more competitive and a more extensive selection of cheap mortgages available, you have the opportunity to remortgage or make a first time purchase and reduce your most considerable monthly expense – your home.
How To Get The Right Mortgage
Before you shop around for the cheapest mortgage, know some of the biggest questions to keep in the forefront of your mind. Here is the data you must keep in mind when starting your mortgage hunt:
Fees
Mortgages have different fees; some offer more considerable upfront fees offset by lower ongoing mortgage costs. If your finances are currently stretched, consider a mortgage that has reduced upfront fees. Don't forget that even with a stamp duty holiday, you still have legal fees, estate agent fees, and moving costs to consider.
Long-Term Cost
Affordable monthly payments are always attractive when trying to find the lowest-cost mortgage. But don't forget to look at the bigger picture. How much will that mortgage cost over the entire lifetime of the mortgage? Are you putting off expenses now that will hurt you in 20 years?
Fixed Vs Variable
With interest rates at an all-time low, it makes sense to lock in some of the 5-year fixed deals. But make sure you do the sums. If things change and switch to variable at the end of the fixed period, could you cope with a hike in interest rates?
Using Mortgage Calculators To Find The Best Deal
Many house buyers make the mistake of relying on the lender to assess what they can realistically afford. But remember, the lender doesn't know you or your circumstances. It's up to you to figure out your mortgage finances in a way that will protect you and your family now and in the future.
Mortgage calculators are an essential tool to help you make your financial assessment before you begin your mortgage search. Calculators are vital if you business owner and need to ensure you protect your personal and business finances from future economic uncertainty.
Here are some tips on how to use calculators to get the best possible mortgage deal:
Know Your Budget
Before any mortgage search, you must start with a full assessment of your current and future budget. Split this into two parts—your budget for your house move and your ongoing budget that considers your monthly mortgage payments.
Consider The Worst-Case Scenario
As a business owner, you'll be used to taking calculated risks with your finances. The same is true for your personal finances, so take this opportunity to consider how you will financially support yourself if you have a change in personal circumstances. For example:
What if the base interest rate skyrockets?
What will happen if your partner loses their income?
If the UK goes into another full lockdown, how will your income suffer (especially if you are freelance)? Will you have to take on childcare responsibilities if schools close again?
Play Around With The Figures
The beauty of using mortgage calculators is that you can play around with the figures and try out different scenarios. Think about how your monthly budget could change. Use the calculator to examine the long term mortgage cost once your fixed period ends. Keep tapping in different numbers and different scenarios. It is time well spent. It will put you in a solid position to buy a house when you are fully confident you can afford it both now and in the future. That will also help when it comes to negotiating the price!
Over To You: Get Your Finances In Check Now Using A Mortgage Calculator
It's time to get started. Don't wait for the market to change; begin your search now whilst there are some competitive mortgages available to snap up.
Start with this mortgage calculator to examine your financial options and help you decide what you should be borrowing.
Calculate Your Monthly Repayments
Let us know in the comments below what experience you've had in 2021 with mortgage applications.