In today's post, we are going to take a look at some of the different options available to you when it comes to the best remote sales jobs.
This is a contributed post. Please refer to my disclosure for more information.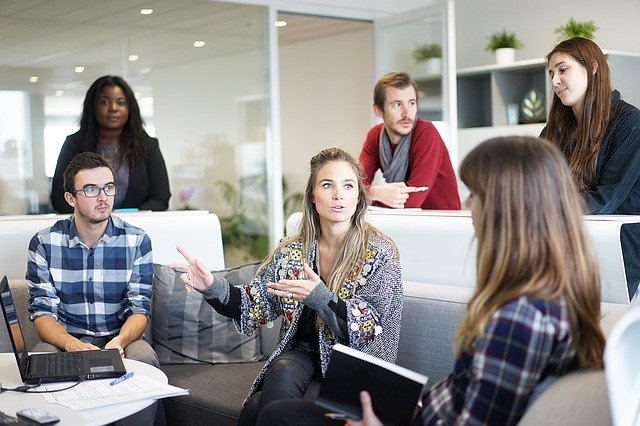 Sales executive
Operating in a business-to-customer (B2C) or business-to-business (B2B) environment, a sales executive is someone that could be selling services or products to clients within your home country or abroad. This could be anything from accounting software to outdoor play equipment. Not only will you look for new leads, but you need to keep your current crop of customers happy too.
Medical sales representative
Remote medical sales jobs are a possibility as well. A medical sales representative will provide the bridge between healthcare organizations and pharmaceutical and medical businesses. Strong technical knowledge is required for this sales role, so a degree in dentistry, nursing, or medicine could enhance your chances of landing a job. However, your customer service and sales skills are just as important.
IT sales professional
Remote technology sales jobs are available too, and you will be interacting with clients over the phone or via the computer. If you are working in pre-sales, you need to be familiar with the technical specifications of software or hardware. If you are in aftersales, you may be involved in supplying solutions to different faults and problems.
Customer service manager
Sales jobs at home can involve working in a customer service role. A customer service manager will manage a team of customer service professionals. It is crucial that you are able to effectively help customers with complaints and complex problems. You will communicate with customers via a number of different mediums, including phone, letter, and email.
Business development manager
If you are looking for a remote sales manager position, working in business development is worth considering. There are a lot of different options here, yet a managerial role that is sales-focused will help you to perform duties such as making a sales pipeline, producing sales forecasts, and planning sales campaigns.
Recruitment consultant
A sales representative from home could also move into recruitment. Matching suitable candidates to permanent or temporary jobs will be your main responsibility here. You will need to attract clients through a number of different methods, as well as build relationships with employers who are looking for the best talent.
Is sales a good career for working remotely?
You may be wondering whether or not a sales job online is going to be right for you. One thing most people love about going down this route is the flexibility that is associated with these jobs. You can work a flexible schedule, and you can do so from the comfort of your own home.
Aside from this, though, unlike a lot of remote jobs, with work from home sales, there are some cases whereby a little bit of travel will be incorporated. This will depend on the company you work for and the nature of your sales. There are many positions that are fully remote, though, should this not interest you. Most employers are not going to mind you working from home all of the time so long as you meet your sales goals.