If you run a website for your business, you will probably have a good idea of how important SEO can be. Getting yourself into the top spots on platforms like Google can be incredibly difficult, often taking a lot of time and effort before you see the results you want to get out of it. Of course, though, you don't have to work hard with this; you can work smart. This article will be exploring four of the easiest ways to improve your website's SEO. These jobs can take as little as a weekend to complete, making them ideal for those with busy lives.
This is a contributed post. Please refer to my disclosure for more information.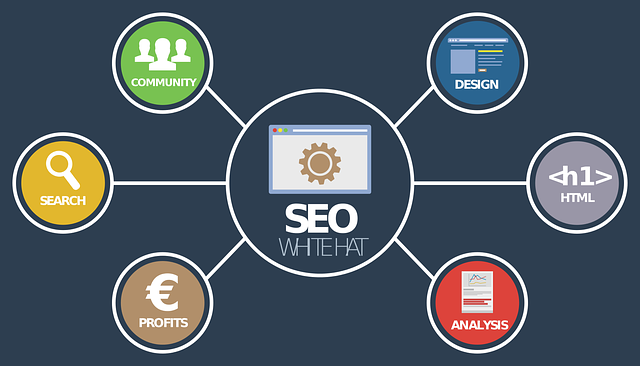 Improving Website Speed
Many people don't realize that the speed of their website directly influences its position on search engines like Google. Improving website speed isn't too tricky when you take the right steps, though. Using a caching tool can help with this, though many people find that hooking themselves up to a CDN like Cloudflare will make the biggest difference. There are loads of tools around the web that can be used to measure website speed, with options like Lighthouse being incredibly popular.
Adding Blog Posts
Search engines like websites that have new content going up all the time. While you will need to work on this quite a bit to see big results, adding a blog post or two each week isn't very difficult for most people. You can probably write a good 500-word block in 30 minutes to an hour, giving you the chance to load your website up with content without having to spend loads of time on it in the process. Of course, though, keyword research can also help with this.
Building Some Links
Link building has become a crucial element of SEO in recent times. Search engines like to see websites that have a lot of connections with other sites, and you can build these connections with relative ease. Directories can be a good place to start, though it will also be worth spending some time to try and get blogs onto other people's websites. Whatever you do with this, you have to make sure that you have links going to your website. This will show Google that your website is well-respected.
Getting Some Help
Doing all of this work by yourself can be a big challenge. SEO is a professional field, and this can make it well worth getting professional help when you want to maximize your reach. Finding a good SEO agency to help you with this process can make it much easier, and there are companies like this available across the world. You will be able to tell how much success a company like this has had by looking at their past clients.
As you can see, improving your SEO on your own isn't impossible. This can be a hard field to navigate, though, and it often pays to have someone helping you along the way. As time goes on, you will slowly get more confident with your work as an SEO expert.