Entrepreneurs need to get a number of things right in order to make a success of their businesses, and there will always be a process of trial and error and systematic improvement over time that needs to occur.
This is a contributed post. Please refer to my disclosure for more information.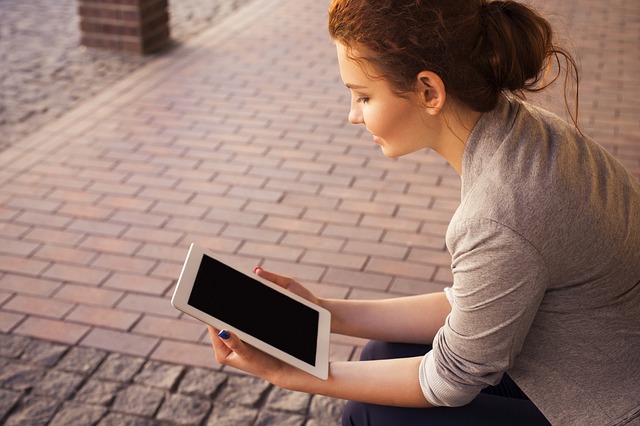 Some of the most basic things that entrepreneurs have to get right are, of course, of a purely technical and practical nature — such as registering a business address through the proper channels to avoid either legal issues or confusion.
But while entrepreneurs need to be on top of things like filing the right paperwork, budgeting effectively, and identifying the most effective approach to marketing, another major part of the "success equation" is developing the right mindset.
As with everything else in life, the mindset that you adopt as an entrepreneur — and the way you make sense of things — can massively impact your professional life and the extent to which you're able to stay on top of things.
Here are just a handful of reasons why getting your mindset right is essential as an entrepreneur.
You need to continuously work on developing your sense of self-belief and possibility — it's one of the most essential things for success
If you fundamentally don't believe that you have what it takes to succeed at a given business venture — or, for that matter, at any specific endeavour in life — it's all but a foregone conclusion that you won't manage to be successful.
Simply developing and nurturing a sense of self-belief and possibility can be immensely important when it comes to helping you to remain focused, driven, confident, and resilient. What's more, other people will tend to notice — often immediately — whether you seem to be genuinely confident in your business or not.
Suffice to say that few people are going to be drawn to do business with individuals who seem completely convinced that their businesses don't have a viable future.
Of course, developing your sense of self-belief is a different thing from being blindly arrogant, or simply repeating feel-good affirmations while failing to take the proper steps to help your business to thrive.
Rather, it has a lot to do with addressing your internal dialogue and talking yourself into believing that you have what it takes to be successful, that there is a path forward, and that there is something genuinely valuable in your business that you can — and should — draw out, emphasise, and polish.
On a day-to-day basis, simply exercising this form of intentional positive self talk, and deliberately questioning and undermining your negative presumptions and fears, can go a long way in helping you to get onto, and stick to, a success-oriented pathway.
You need to be able to reframe how you view events, to stay positive and draw the right lessons from them
Everyone experiences setbacks in life, and this is certainly the case for entrepreneurship as well.
As much of a compelling idea as it may be to think that you'll be able to make a success of your business without experiencing any major setbacks, this is almost never the case — and many of the most accomplished and noteworthy entrepreneurs out there have actually ended up accumulating a significant number of failed businesses, outright, in their pursuit of success.
The key thing is that you need to be able to reframe how you view these sorts of events, so that you are able to stay positive and use your setbacks as meaningful learning experiences, instead of letting them rob you of all your momentum and enthusiasm.
If you end up telling yourself, and believing, that "this is a complete catastrophe, my business is ruined, I may as well just give up, there's no way of salvaging anything from this" after a significant professional setback — you are in real trouble.
If, instead, you can tell yourself something more to the effect of "this was an interesting experience, problematic, but I've learned a lot from it… if next time I do this instead, then maybe I could…" you can become significantly better over time, without losing heart.
An overly cynical view will taint the quality of your business, and will sour customer relations
Cynical people tend not to be healthy to be around, either for themselves or for others.
In the context of a business, an overly cynical attitude can have a range of negative repercussions.
For one thing, you may be driven to do ethically dubious things, such as cutting corners with product quality and engaging in fear-based, manipulative marketing campaigns.
For another thing, you will likely get on far worse with employees, contractors, and even just members of the general public you interact with.
Cultivating an earnest, positive mindset can have the opposite effect and can make you a lot more likeable in general, while also helping you to emphasise quality in your business.
If you can't envision what you want, effective goal setting may be virtually impossible
To make a success of a business, especially over time, it's going to be necessary to have some kind of meaningful and motivating goals to work on and pursue, consistently.
One issue, though, is that if you can't envision what you want, effective goal setting may be virtually impossible.
Developing your mindset, so as to allow yourself to dream big dreams in detail, is likely to carry you a lot further than just going through the motions, day by day.
It's essential to be proactive instead of reactive
People who are able to be consistently proactive in a professional context are typically in a much better position, with regard to their ability to innovate, seize the initiative, and stay at the forefront of happenings in their fields.
Being overly reactive, instead, always tends to put you at a disadvantage. It makes it much less likely that you will be able to do your best work or to be as focused and effective as you should.