Ever watched your favorite show on Netflix? Streamed something on Amazon Prime? Binged all your favorite movies on Sky? You've seen over-the-top (OTT) advertising. What is OTT? OTT is any content that's delivered to viewers via a streaming service over the internet. It's called OTT, "over-the-top", because these adverts can bypass traditional TV providers which have control over the distribution of media. This means they can be streamed anytime, anywhere.
This is a contributed post. Please refer to my disclosure for more information.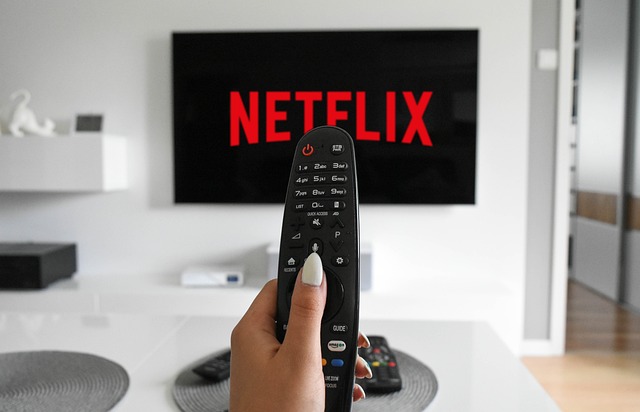 OTT adverts occur before or during content you stream on services such as Apple TV, Amazon, and Netflix. Non-skippable and taking the form of a video, they're guaranteed to have you engaged. This means an OTT advert is excellent for increasing audience engagement in your business. In this article, we'll go through how to promote and create an OTT advert to guarantee an increase in clients and profit!
Why Invest in an OTT Ad?
OTT adverts are often much more effective than traditional TV adverts. This is because an OTT advert is delivered directly to the viewer through their streaming device. Whereas a TV advert has to cater to a general audience, an OTT advert can be tailored to a smaller, targeted audience. This means you'll be advertising to those likely to invest in your business, and you'll make a higher profit for the money you spend on the advert.  Ultimately, this means higher engagement and less waste.
Guidelines For Your OTT Ad
Short and Snappy
Your OTT advert will only increase your clientele if you manage to engage your audience. It's one thing to produce an advert, it's another to actually have people pay attention to it. One key feature of an OTT advert is that it's short. On some OTT adverts, a skip button appears after a few seconds. This means you need to jam-pack as much as possible into those first images so even those who do skip your ad still receive the information you need them to.
Quality Control
If your OTT is going to be short, then you really need to focus on quality over quantity. Not only does the advert need to look good on a flatscreen TV, but it also needs to look good on the tiny screen of a phone. The process of experimenting with different formats, colors, and graphics may be time consuming, but it will pay off in the long run.
Who's the Target?
In addition to this, because an OTT advert has the ability to target a specific audience, consider who will be watching your advert before you create it. For example, although streaming has increased in popularity over the past few years, the majority of those using streaming services such as Netflix and Hulu are 18-34 years old. Although OTT adverts are extremely effective, if you want to promote a product to an older demographic, perhaps consider another format.
Now you know what an OTT advert is, all you need to do is get creative. Define your goal, decide your target audience, and develop a storyline for your advert before you start making pitches!