There are many benefits to starting an online business in the UK market. The first and most apparent is that the UK is a massive market with over 64 million people. Additionally, the UK has a strong economy and a high level of internet penetration, making it ripe for online businesses. This comprehensive guide will discuss the steps you need to take to create a successful online business in the UK market.
This is a contributed post. Please refer to my disclosure for more information.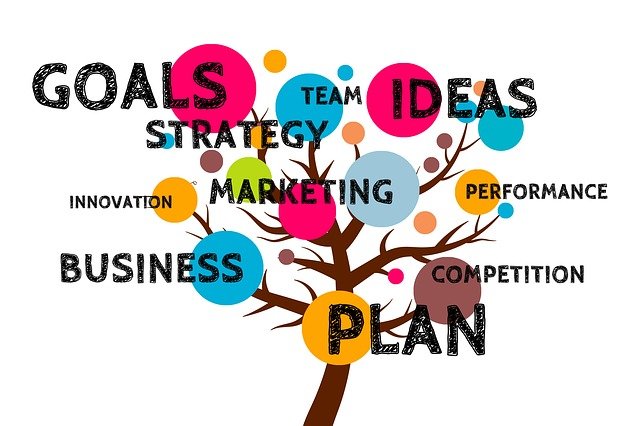 Choose The Correct Niche
The first step to creating a successful online business in the UK is to choose the right niche. This can be a difficult task, as there are many businesses to choose from. The best way to narrow your options is to consider your hobbies and interests.
Another essential factor to consider when choosing a niche is the industry's profitability. Again, of course, some places are more profitable than others. But, again, you can conduct a simple Google search to determine which industries are the most beneficial.
Create a Business Plan
Once you have chosen a niche, the next step is to create a business plan. This document will outline your business goals and how you intend to achieve them. It should also include a marketing plan and financial projections.
Creating a business plan may seem daunting, but plenty of resources are available to help you. The government website has a great guide that covers all the key points you need to include.
Shipping of Your Products
The next step is to ensure that your products are shipped to your customers promptly and efficiently. There are a few things to consider when sending your products:
– The cost of shipping – You will need to factor in the cost of shipping when setting the price of your product. Free shipping is always a popular option, but it may not be feasible for your business.
– The shipping time – Customers want to receive their purchase as soon as possible, so you must find a balance between shipping time and cost.
– Shipping method – There are many different shipping methods available, so you must choose the one to send your parcel.
Once you have considered all these factors, you can decide how to ship your products.
Website And Marketing
You will need to create a website for your business. This is where potential customers will find information about your products or services. Your website should be easy to navigate and contain relevant up-to-date content. In addition to your website, you should also have a presence on social media platforms such as Twitter and Facebook. Social media is a great way to connect with potential customers and create a buzz around your business.
Another critical aspect of marketing your online business is search engine optimisation (SEO). This is the process of making sure your website appears as high up as possible on search engine results pages (SERPs) when people are searching for keywords related to your business. You can do several things to improve your website's SEO, such as using relevant keywords in your content and building backlinks to your site.
To succeed in the UK online market, you must have a well-designed website and an effective marketing strategy. By following these tips, you will be well on your way to building a successful online business.