There's nothing worse than going to the DIY store, spending hours picking out the paint color, decorating your room, and then deciding you hate it. You're reminded of your bad decision every time you go in that room. Why did I choose yellow? What was I thinking? When you create your website, it comes with the same headaches. Get it wrong, and you'll loathe it every time you enter the URL. But get it right, and you'll have a brand you can feel proud of. One you can show off to your peers, customers and one that truly reflects the person and business you want to be.
This is a sponsored post. For more information, visit my disclosures page.
So if you're considering getting a website designed, or you plan on re-branding an existing one, here are some factors to consider to make sure you get a finished result that truly matches your ambitions, and doesn't leave you feeling full of regret. I'm writing this from "the other side" as it were – from my own point of view of years working in digital agencies and the clients I worked with. Agencies can only help you achieve your dream if you know what to ask for. So here goes.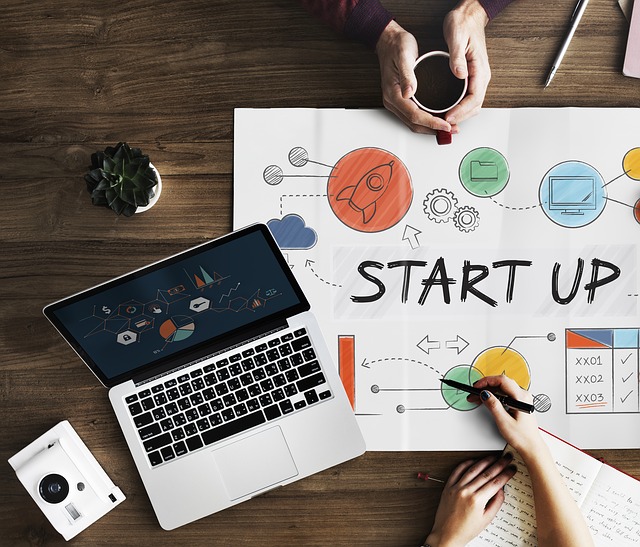 Tip #1: Do your homework when picking an agency
Not all agencies are the same, so if you're going to invest money in your website, take the time to do some research up front. Go with recommendations, and always make sure you spend time looking through their gallery of past designs and customer testimonials. Pick a digital agency that is keen to showcase plenty of their own work on their website, as that will demonstrate they have experience and talent behind them.
Tip #2: Know what you want
You wouldn't tell your hairdresser to do what they wanted with your hair, would you? Well, the same goes for building an online presence. If you want an agency to help you, you have to know what you want. The best way to do this is to really think about what type of company you want to be, as this is going to heavily influence the design process and the end result you get. Are you a fun company? Are you formal, or informal with customers?  bright, bold and innovative? Or are you part of a long tradition, conservative and safe? There is no wrong answer, but you need to have a clear vision in your mind before you start talking to design teams.
Tip #3: Write it down
Don't assume that chatting face to face with an agency is the best way to communicate your ideas and requirements. Chances are, you'll be speaking to an account manager or project manager (certainly at the start) and not the design team themselves. Much better is to have your ideas written down clearly on paper so they can be shared with anyone in the team that's going to be working on your brand.
Tip #4: Be honest
Don't be afraid to tell your agency if you hate what they have done. It's all subjective, and it's your brand. Far better to have the conversation early on that to return to the logo after your website has been launched, and beg the design team for some tweaks and changes.
Tip #5: Be open to change but hold firm on your core principles
Likewise, any good agency will suggest designs and ideas that might make you uncomfortable. Remember that they do this for a living, so it's always good to at least listen to what they have to say. One of the most common times this happens is when an agency tries to strip back your ideas and simplify things – it's often a good idea (see tip #6). But always stick to your core principles. Don't allow the agency to push you towards a boring, conservative logo if you were looking for something bright and quirky.
Tip #6: Keep it simple
Lastly, keep things simple! One of the biggest mistake startups and small businesses make is being overly ambitious in their brand and web design, and it rarely works well. Strip your ideas back to the best ones, right back to the core, and I promise you – you'll end up with a far cleaner and powerful brand and website at the end of it.
What To Read Next
How Much Does A New Website Cost? A Quick Guide
A Simple Guide To A Stress-Free Website Launch For Your New Business