Group tours are a great way to explore the world with friends, family, or colleagues. Whether it's a trip to an exotic destination, or just a day trip around town, organising a group tour can be rewarding and challenging. Here's how you can make sure your group tour is enjoyable for everyone:
This is a contributed post. Please refer to my disclosure for more information.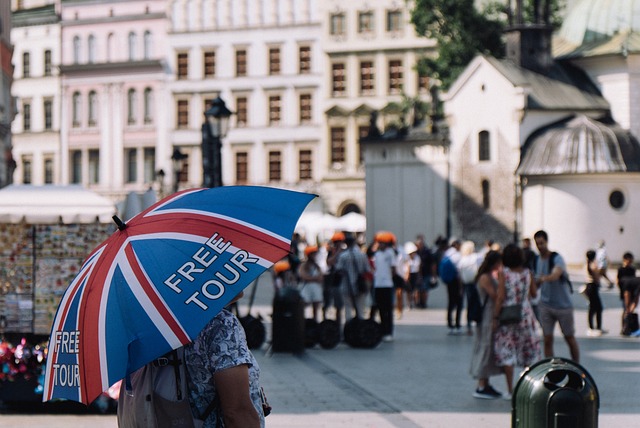 Step 1: Choose A Destination
The first step in planning any group tour is deciding where you want to go. Consider the interests of everyone in the group and their budgets—research flight and accommodation prices, transportation options, and attractions that everyone might enjoy. If there are specific places or activities that some members would like to do, make sure they're included in the plan. This also allows you to negotiate with tour operators and airlines for the best possible deals.
Step 2: Book Flights and Hotels
Once the destination is decided, it's time to book flights and accommodation. It's important to plan ahead as these are typically non-refundable purchases. You can also check for discounts and special deals on sites like Travelocity, Expedia, or Kayak. Make sure to read the fine print before booking, so you know exactly what's included in the rate. You should also consider coach hire near Peterborough as a cheaper and more comfortable option for travelling with a large group.
Step 3: Plan an Itinerary
Now that the basics are taken care of, it's time to plan a detailed itinerary. This will let everyone know where they need to be and when making for a stress-free vacation. Start by mapping out the route and then choose which sights you would like to visit. Research restaurants, attractions, and activities ahead of time so you can make reservations if needed. Don't forget to leave some free days in case something unexpected comes up!
Step 4: Set Budgets
Before the group sets off on their adventure, it's important to set a budget. This will help keep everyone on track and prevent any surprises when it's time to settle the bill. Divide expenses according to how many people are in the group, or use a flat rate for equal contribution. Decide who will be responsible for which expenses and make sure everyone has enough cash on hand for meals, souvenirs, and other activities. This also allows you to plan activities that fit within the budget, such as free walking tours or local markets.
Step 5: Plan for Emergencies
No matter how well-prepared you are, it's important to be prepared for emergencies. Make sure everyone in the group is aware of any medical conditions they may have and knows how to contact necessary help if needed. It's also helpful to have a list of emergency contacts back home, as well as local hospitals, police stations, and embassies. Having travel insurance is also a good idea in case of unforeseen events.
Planning a group tour can be a daunting task, but with proper planning and organisation you can make sure your trip is stress-free and enjoyable for everyone. With these simple steps, you'll be ready to explore the world with friends in no time!