Starting your own business can be daunting. Even if you're brimming with entrepreneurial spirit. A big reason for that is down to the stark fact that roughly 80 percent of new businesses fail in the first year and half will be out of business by the time the five-year mark rolls around – that's pretty scary! Imagine pouring all of your hopes, dreams, and money into a new company that folds soon after – no one wants that!
The good news is that although many startups fail, there are still many who do not. If you can make it through those first few years, you have a very good chance of still being in business 10, 20 even 30 years down the line. Not only that, but there are lots of things you can do to tip the odds in your favor. Helping you get through those early years a little easier.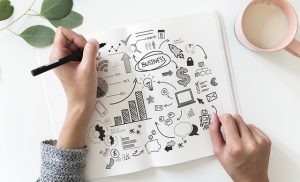 Get to Grips with Your Finances
This is a contributed post. Please refer to my disclosure for more information.
Having a great idea and executing it well is essential for your startup. But perhaps the most important thing you can do is to meticulously plan your finances.
Work out your estimates cash flow for at least three years in advance. Take out a line of credit with low rates, like the ones at businesslineof.credit when you need it. And make cost savings wherever and whenever you can. If you can keep the cash flowing, that is half of the battle won.
Delayed payments harm your company's cash flow and financial health. You may not have the resources or expertise to properly collect overdue debts. Unfortunately, debts can be difficult to recover the older they get. Since your business's primary focus is to keep doing business, you can engage experts like a debt collection agency to assist recover debts or receive prompt payments from your clients and other businesses.
Hire the Best Employees
Hiring employees who are highly-qualified at their jobs, and very talented. And who are also dedicated to working with you to build something special. Great employees are one of the best strategies to making your business rock solid.
Always make sure that you hire employees at the optimum time. When you're just starting out, you can probably get away with few if any employees. That will save you money. But the second you're landed with the work of two people or something more specialised, hiring an employee or freelancer will become of the utmost importance.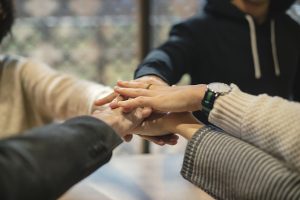 Find a Co-Founder
Statistics tell us that entrepreneurs who have a co-founder – you can find one at https://www.founder2be.com/– who is with them from early on in the business' life are more likely to survive past the 5-year mark. This is not really surprising because a co-founder means more connections, more money and someone to share the workload with and they will reign you in if you're spending too much or have a few crazy ideas and vice versa.
Persistence
At the end of the day, persistence is the key to success in business. If you throw in the towel at the first sign of trouble, well you aren't going to get very far. You need to accept that running a startup is going to take up a lot of your time and resources, but you also need to remind yourself that the rewards – more freedom, more money, more fulfilling work – that you will get in the end are worth it. If you can't do that, then your chances of being successful and still having a company in five years are likely to be much lower than you would like.
I wish you well on your journey to greater autonomy, financial freedom and business success.
What To Read Next
Four Types Of Data To Help You Figure Out What To Sell To Your Audience