Have you been thinking about setting up a stand for your company at the next local trade show? Believe me, it will really be worth it. It's a fantastic networking opportunity as all of the professionals from your local business scene will be there – there'll certainly be lots of new people to brush shoulders with! And that's fantastic for your brands' exposure as more people will be aware of you. You might even find that some of those new connections want to sign up as clients.
This is a contributed post. Please refer to my disclosure for more information.
Ready to take on your very first trade show? Here are a few tips that can help you make it a success.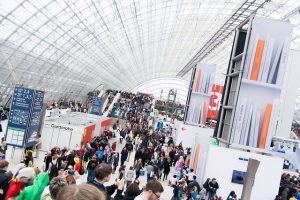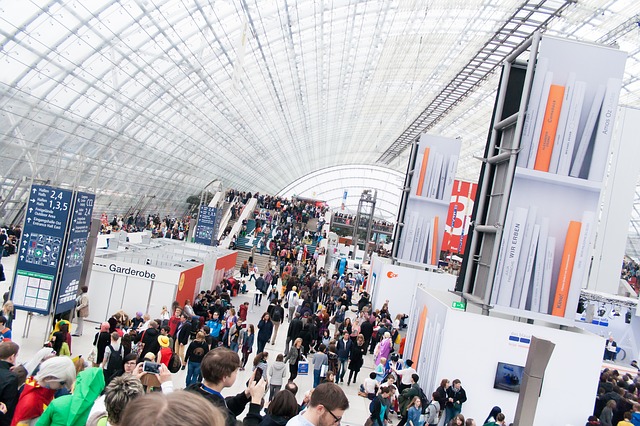 Get Ready To Be On Your Feet All Day
If there is one thing that every entrepreneur will tell you about being at a trade show, it is that they can be very tiring indeed. So, it's always best to be prepared. Make sure you are wearing clothes that you will be comfortable in and shoes that won't hurt your feet after an hour or two of standing. Be sure to drink plenty throughout the day as well. You might even want to take a couple of snacks with you so that you can keep your energy levels up.
Create A Memorable Display
You will get a stand for the trade show, and it's up to you how you decorate and design it. Just make sure that whatever you do with your display and stand, they are as memorable as can be. That way, they will stick in everyone's mind and you will find that potential clients remember your business a lot clearer. So, make sure that your stand stands out from all the rest!
Take Some Staff With You
You should also take a few employees with you too. That way, everyone who visits your stand will be able to chat to someone about your company. If there were just you on your stand, you could end up chatting to one potential client for a long time, and could miss people who visit the stand during that time. That's not all, though, as having a few teammates with you will also give you all the chance to work the stand in shifts.
Don't Forget Freebies To Win Over Clients
Take some freebies with you to give to people. There are various items that will work well with the crowd, including playing cards with your logo and branded T-shirts. Whatever you give away, just make sure that it has your company logo or branding on it, as this will help with marketing.
Hand Out Business Cards
As well as freebies, you should also take plenty of business cards with you. Make sure that everyone who visits your stand gets one. Then they'll have your company's contact details and won't have any problems trying to remember who you were the day after the show.
If you follow all of the great tips above, you should find that your first trade show goes off without a hitch!
What To Read Next
10 Of The Best Free Tools For Entrepreneurs
Three Fantastic Entrepreneurial Skills (That You Probably Don't Realize You Possess)