There could come a time in your career when you get the chance to move abroad. This might be for a new position, a promotion, or a chance to switch up what you do. Moving abroad can give you the chance to broaden the work that you do, experience a new culture and way of life and expand your skill set. While moving abroad is an exciting thing to do, there are still a host of things you need to think about and it can feel a bit overwhelming. We've put together a few top tips for moving abroad to work that should make it a bit easier for you going forward.
This is a contributed post. Please refer to my disclosure for more information.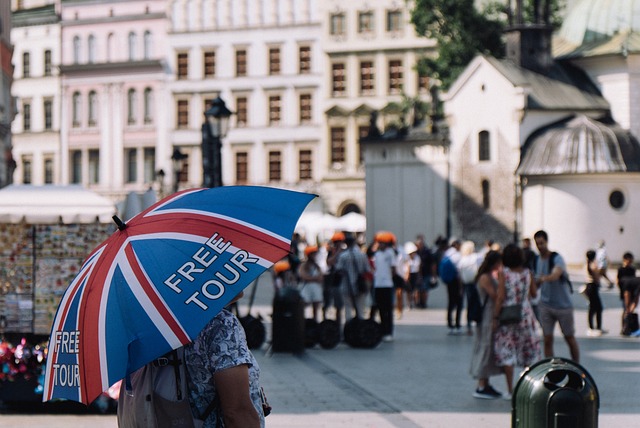 Get all the paperwork sorted ahead of time
Depending on the country you are moving to, you might need different paperwork to work over there. It's important to look into things such as your sponsor licence application well ahead of time, as well as if there are any work-related visas you need. Speak to the company to find out if they require you to fill anything out and make sure to do your research- the last thing you want is to get there and find out you're delayed for not filling something out correctly.
Research the cost of living in the area you're going
As well as the work side of moving abroad for a job, you need to consider the personal living side. Look into aspects such as where you want to move and if there are any benefits that your work will give you. Some companies offer a contribution to a place to live or bills if you are moving abroad for them. Find out things such as how much your bills will be, the transport costs for you getting to work and also how much rent or mortgage contributions you will need to pay each month.
Ensure you have good contacts around you
Moving abroad can be isolating, particularly if you are going somewhere far away where you don't know anyone. This is why you should arrange a good network of people around you so you don't get too isolated. You could find out the details of colleagues that work in the branch you are moving to and see about meeting up with them for a drink or a meal before you start the job. This can help you feel more comfortable about starting the job. You should also ensure you keep in touch with your friends and family back home to not feel lonely.
These are just a few top tips that should make moving abroad for work that bit easier. Relocating for a job can be a big change in your life so you want it to go smoothly and to make the most of the new opportunity you've been given. Have you recently moved abroad for work? If so, what are some top tips you had that made it a bit easier? Let us know in the comments below, we'd love to hear from you.