If you're a business owner or entrepreneur, you know how important it is to have the right workspace. So whether you're looking to rent an office space, build out your home office, or do something else entirely, like using co-working spaces, there are a few key tips that can help make your search easier and more successful. Let's take a look at five of these tips and how they can help ensure that your workspace decision will result in success.
This is a contributed post. Please refer to my disclosure for more information.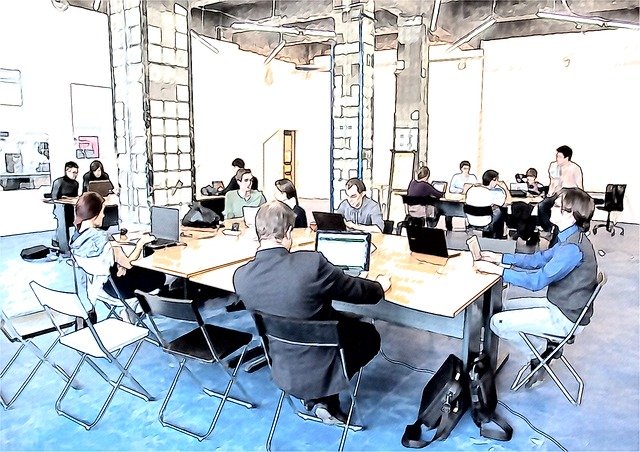 #1: Consider The Location
The location of your workspace is one of the most important factors when it comes to finding the right place for your business. Not only should the location make sense from a logistical perspective, but it should also offer easy access for clients and employees alike. Consider things like public transportation options, parking availability, and proximity to restaurants and other amenities.
#2: Create A Budget
Before you even start searching for workspaces, create a budget so that you know exactly how much you can afford to spend each month on rent. This will help narrow down your list of potential spaces quickly and easily. It will also keep you from being tempted by spaces outside your price range or unsuitable for your needs. Be sure to also include any additional costs, such as utilities and internet, in your budget calculations.
#3: Make Sure You Have Space For Growth
When choosing a new workspace, be sure to consider future growth potential. If you plan on expanding over time, you need to make sure that there is enough room in the space for additional staff or equipment. Don't be afraid to think big; it's better to have too much space than too little! You don't want to find yourself having to move every year or two and dealing with the hassle of packing up, moving out, and adjusting your business operations every time.
#4: Look For Flexibility
Flexible workspaces are becoming increasingly popular among entrepreneurs and small businesses alike due to their cost-effectiveness and convenience. Look for workspaces that offer flexible leasing options such as month-to-month leases or short-term leases so that you don't get stuck with long-term commitments if your needs change suddenly. Always read through any contracts carefully before signing anything so that you understand all of the terms and conditions associated with renting the space.
#5: Don't Forget About Amenities
The amenities offered by a workspace can make all the difference when it comes to making your employees feel comfortable and productive. Look for workspaces that offer features such as concierge services, on-site cafeterias and coffee shops, conference rooms, and other amenities. These things can make a big difference in terms of morale and overall productivity. Having a secure space with everything on-site will also help you save time and money.
In conclusion, finding the right workspace for your business can be daunting. But with these five tips in mind, you'll be able to locate the perfect spot for your business quickly and easily. From considering the location and creating a budget to looking for flexibility and amenities, taking the time to properly research your options will help ensure that you find a workspace that meets all of your needs and that is a great fit for your business.