Facebook can be an effective marketing platform. But when it comes to digital marketing, a Facebook page alone is often not enough. While Facebook can allow you to build new customers through adverts and maintain loyal customers via building a following, there are limitations to this platform, which is why you need other platforms too. This includes a website and pages on other social media sites. Below are just a few reasons why a Facebook page is not enough.
This is a contributed post. Please refer to my disclosure for more information.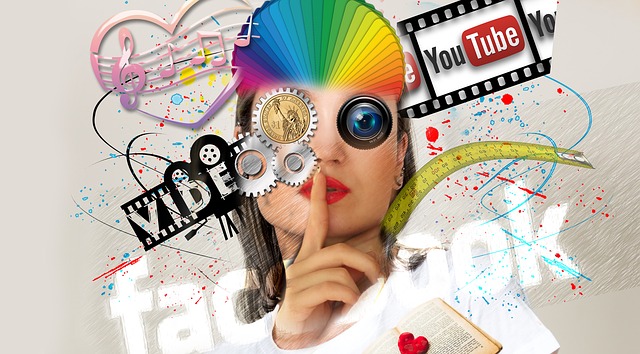 You have limited control over search engine results
When search engine users look up your company name, your Facebook page may well come up at the top of the rankings. However, when it comes to other keywords related to your business, your page may not rank well.
Improving the rankings of a Facebook page for specific search terms isn't as easy as improving rankings for a website. With a website, you can truly customise the content to make it more SEO-friendly for certain terms. Ultimately, if you want to attract customers through the likes of Google and Bing, you need more than just a Facebook page.
You have limited access to analytics
Online analytics tools can be useful for seeing who is interacting with your content. They can be a great market research tool, allowing you to improve your future marketing strategies.
Facebook chose to get rid of its Facebook Analytics feature in 2021. While marketers on Facebook still have access to basic insights, this is nothing compared to the analytics you get with platforms like Google. Creating a website and using other social media sites can give you access to much greater analytics tools.
Not everyone uses Facebook
While Facebook may be the most popular social media site, not everyone uses Facebook. By only having a Facebook page, you could be limiting your audience to Facebook users only.
Signing up to other social media sites and creating pages could allow you to access users of other social media platforms. Meanwhile, a website will give you access to all internet users.
A website gives you overall greater freedom as to how you present your brand
With a Facebook page, you can customise certain elements such as your banner and profile picture, but ultimately it still has to look like a Facebook page.
The layout of a website can meanwhile be fully customized – you can use the colors and fonts you want and you can create as many pages as you want. You'll have much more control over how you present your brand. Web design services like WEBX360 can help you to build a website to your very own image. Such services are easy to access and affordable – there's no reason why any business shouldn't have a website.
A larger web presence will make your business look more credible
The greater your web presence, the greater your credibility as a business. Being active on different social media platforms can make your company look bigger and more established. A website will also make you look more legitimate, plus you can expand your reach by displaying ads on other sites leading to your site.
Guides such as this one at HubSpot explain more about how to build an online presence. There are so many elements beyond a Facebook page from a website to emails.