As a business owner, launching a new product is one of the most exciting AND stressful things you can do. Whilst your whole business model is based on launching products and services, no matter how many times you do it can still be a daunting experience.
This is a contributed post. Please refer to my disclosure for more information.
From planning events to organise product samples for influencers, there are many things you need to think about to ensure your product launch is a successful one. It's easy to get caught up in the excitement and forget something important, so it's important you're as prepared as you can be.
With that in mind, here are 12 ways to launch a new product. Regardless of the stage your business is at, you can do one, all or even a small selection of these when launching your new product. So, let's get started…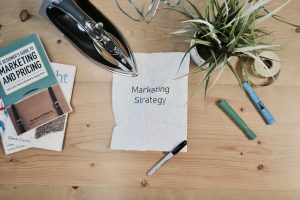 Use Social Media To Build Up The Excitement
Social media is an absolutely incredible tool for any business, especially when launching a new product. Whether you've built up a loyal following or not, you can use social media to post little teasers of your product being created and being put together bit by bit. Your followers will absolutely love having a behind the scenes look at your business and feel as though they've been involved in the whole process – making them emotionally invested before you've even launched.
Share regular updates, ask for opinions and try to get your audience as involved as you possibly can. They'll love it!
Share Live Videos Of The Development Process
Following on from the first point, sharing live videos giving a behind the scenes look at the creation of your product is a great way to get people involved before you've launched. Share exciting updates, host Q&As and give little glimpses into what they can expect by hosting regular live videos on either Facebook or YouTube. The more involved you can get people, the more emotionally invested they'll become.
If you've never shared a live video and you're worried about what kind of content your followers will enjoy, try asking them what they want to see. They'll be thankful you're involving them and will give you lots of incredible content ideas you can use.
Start Building An Email List In Anticipation
If you don't already have an email list before you launch your product is the right to time to start building one. Whilst it can be hard work, there are lots of different ways to build your list, including offering resources, holding competitions or hosting a pop up on your site that encourages people to sign up. It will take time, but it will definitely it be worth it as once you have your list, you can start emailing them with exciting updates and offers. As you approach the product launch date you can countdowns, discount codes and any other useful information you feel will help your launch run successfully.
Host Competitions And Contests
No matter what stage you're at in your business, competitions are a great way to get both new followers AND new customers. Offer an exclusive first look at your new product and people will definitely feel more inclined to enter for a chance to be one of the first people to test your launch. Encourage people to tag a friend they'd like to win too, that way you increase your visibility and the number of entries you get. For advice and tips on hosting social media competitions, you can visit this handy guide here.
Hold An Exciting Launch Event
Depending on your budget, you may want to host a launch event. Whether it's a small event with just a few jet people, or a large scale even filled with press, influencers and bloggers – launch events are a great way to build hype around your new product. Make sure you're taking the time to consider the best venue, who you want to invite and how your event is going to compliment your brand and be representative of your new product. It's all in the small details!
Contact Influencers And Ask Them To Build Excitement
Working with influencers can be a complicated thing to master, but once you get the hang of it, it can be absolutely incredible for your business. When you created your new product you will have been created an ideal target audience alongside this, right? Well, using that target audience, you will be able to find influencers that have a following that will be interested in your product, giving you a chance to share your launch to people that may not have heard of you otherwise.
Sending products out to influential people in the industry will give you the chance of being featured on their social media channels, ultimately increasing your overall reach during your launch.
Attend An Event Or Conference To Spread The Word
If you know you have a new product launching soon, it's a good idea to start attending industry events. Whether it's attending a conference to help network with like-minded people, or you're taking the time to attend trade events where you can physically spread the word. Whilst having a stand at an event is the more expensive option, it's a better choice in terms of visibility and returns on investment.
If you've got a larger budget, you may want to consider sponsoring the event to further increase your reach. To find out more about attending events and sponsorship, you can visit this handy guide here.
Created Branded Products and Freebies To Send To Local Businesses Or Bloggers
Whether you're attending an event or not, you may want to get some branded products made up. These are great to give away to potential customers at your stand, or the perfect way to announce your launch to local business or bloggers. Whether it's branded stationary, branded food or drink pouches or branded t-shirts and gadgets – people will absolutely love your attention to detail, giving you an emotional advantage when you physically launch.
Whilst it can be an expensive marketing strategy and something that is difficult to measure in terms of ROI, it's a great way to ensure people are regularly seeing your name – especially if they love and keep your gift.
Work With Well-Known Publications To Get The Word Out
If you're a new brand or have very little visibility, it might be worth trying to with well-known publications to get the word out in the run-up to your launch. Although it is difficult to pitch a publication when you're looking to sell a product, there are other approaches you can take.
Ideally you want to be seen as an expert in your industry, so offering advice and guidance without mentioning your business and product is a great way to get your personal name out. If you're more interested in getting your business name mentioned, you may want to think about purchasing ad space or sending out a press release – both of which we will discuss later.
Create A Viral Video Of Advertisement For Social Media
Video is now one of the most viewed forms of social media so the earlier you can get involved, the better. Although you cat guarantee your video is going to go viral, you can ensure you create a video that your target audience wants to engage with. Whether you put a lot of budget, or no budget at all behind your video – creating something people want to share can do wonders for a product launch.
For more information on creating viral videos, you can visit this guide here.
Pay For TV Or Magazine Ad Space
Depending on your budget and your target audience, you may find it beneficial to purchase TV or magazine ad space. Whilst social media advertising is often considered the best route in the digital age, there are still lots of benefits to using traditional media – especially if you have an older target market.
If you're unsure about using traditional marketing techniques to launch your product, it may be worth doing some A/B testing to find out what works best for you in the run-up to the launch. You can easily pinpoint which marketing strategies work best for your brand by testing them and seeing which one brings you the biggest ROI.
Send Out Press Releases Once Launched To Gain Coverage
Hiring yourself a PR or an agency can be incredibly beneficial when it comes to launching a new product. Whether it's getting you into well-known publications or gaining you public appearances, you'll soon find your name is absolutely everywhere. Again, this is a pricey route to go down but the ROI can be absolutely incredible. It's definitely something worth considering if you want to reach a wider audience during your first few weeks of launching. If you can't afford a PR don't worry, there are lots of ways in which you can do this in house too.
Are you marketing a new product soon? How are you going to launch it to your customers? Did we miss any strategies off our list? Let us know in the comment section below.