What does it take to run a relaxing, luxury spa?
You will need some comfortable and stylish surroundings, high-quality treatments and staff willing to go the extra mile for their clients. But what if you have all of that and it still feels like you're behind the competition?
If you want your spa to stand out, you need to make some changes. Here are four top tips to help give your spa business a boost.
This is a contributed post. Please refer to my disclosure for more information.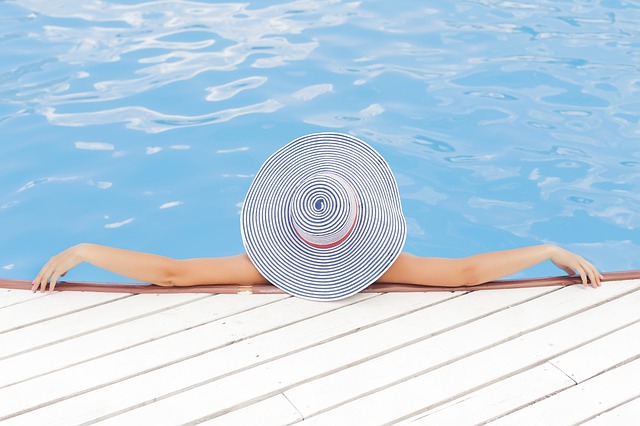 1. Start by improving your website
When people book spa days, they want the experience to be as simple and smooth as possible. The aim is to reduce stress, not to cause it! And one of the ways you can make this easier for your customers is to improve your spa website. Some of the things you can do include:
Create a theme that reflects the luxury of your space.
Make sure your booking system is flawless. It should be easy to view all of your treatments, plans and prices and book them online.
Put detailed descriptions of treatments and why they're beneficial.
Invest in good photography – it can make a huge difference to your site!
Don't forget to explore other ways of marketing your business – you need to be able to appeal to all kinds of clients.
2. Invest in new treatments and experiences
Spas provide luxury experiences, but it can be hard to tell one from the other. Searching for the latest, most-raved about treatments can help you get ideas to switch up your offering and give your clients something new. Some of the top spa trends for 2023 include:
Light therapy facials
Crystal-based treatments
Soundbaths
Lymphatic drainage
Talk to your existing clients about the things they want to see – it can help you hold onto their business, ensuring they keep coming back.
3. Take your service to five-star
High standards of service are what keep clients returning time and time again to a spa, and get their friends to come along too. The experience you provide should be as good as a five-star hotel service, going that extra mile to help clients lose themselves in the spa environment.
It can be as simple as providing high-quality towels and robes, and using proper hotel laundry appliances to clean them. It can be about the drink and snack choices you offer. It can also be about the atmosphere you create, helping to enhance that luxury that makes people feel as though they've had a really good time.
4. Host events and get people talking
Don't just wait around for people to find you, take your business to them. Host some events and get people talking by posting about your spa and what it offers on Instagram and TikTok. Local marketing can help draw people in, and ensure your name is one that people recognise. Remember to reward your existing clients with special offers and treats that will help them feel more valued and more likely to return.
Making your spa business stand out amongst the competition doesn't have to be hard. Work on providing the best experience for clients, and start shouting about it! You'll soon find your bookings are through the roof, making yours the most in-demand spa in your city.