Real estate is a lucrative sector, but you must be willing to put in the effort. When you start your own property business, there are many considerations, including the following.
This is a contributed post. Please refer to my disclosure for more information.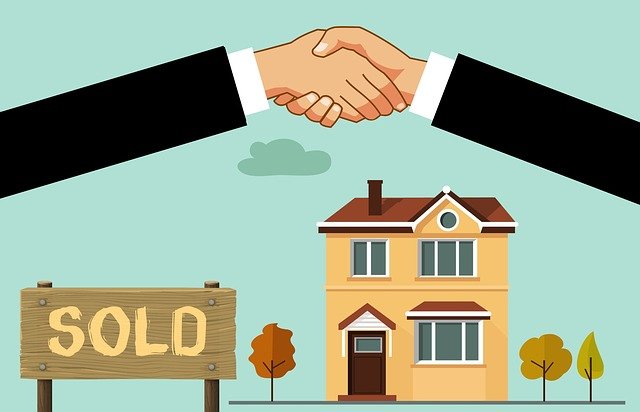 Study at Least Some Important Legal Terms
The entire process of buying and selling property is complex and full of paperwork and legal issues. Real estate lawyers and conveyancers are a big help when dealing with property. But you don't need to become one to deal in the commercial property or housing market. However, it is a great advantage if you learn about some of the legal aspects of running a property business. For example, knowing the difference between a limited title guarantee and a full one comes in handy, as does understanding mortgage porting, missives and lease holding.
Wait for the Right Opportunities
Suppose you have some cash just waiting to be spent on a new property you can flip. In that case, you might be tempted to buy the first house that looks like a great deal. But it may not be. It's helpful to understand that you need to wait for the best opportunities before putting any money down. Eagerness is a great motivator. But it can cloud your judgment. So learn how to assess the best properties before parting with cash, or it could cost you dearly. Look for up and coming neighbourhoods, stick to median sales prices and consider safety and security.
Start Your Own Property Business with No Money
It's perfectly possible to begin a property business with none of your own money. You can source cash for real estate with investments such as joint ventures. Joint ventures offer individuals the opportunity to put money into a property, which you buy and flip on behalf of everyone else. Then everyone walks away with a share of the profits. But first, explain that the average sale on a property is around 130% for every $100k. Also, write a proposal that details accurate time frames, how flipping a property helps the area, and all the work needed.
Stay Local When Starting Out
The most straightforward properties to flip are the ones you know. You don't need to become a housing expert in selling them. But when starting out, it helps to stay close to home. By looking at local properties, you know about the area. You may know the people who live there and might have local historical knowledge. These are a great help when assessing homes or writing proposals for investors. In addition, buying in your local area or city means you have a deeper connection with the properties, suggesting a more passionate and dedicated job.
Expand Your Business with an Online Presence
Of course, as you acquire new properties, you will build a portfolio as they wait to be sold. Therefore you must let people know about the fantastic homes and offices you have to offer. And the web is a great way to do this with an online presence. Don't worry if you think this is difficult because it isn't. First, you can do it for free on sites like Facebook. But you can also have a website up and running in less than a day with builders like Wix and WordPress. Web building platforms are great for properties because you can easily include tons of images.
Summary
Starting a real estate business means time and dedication at the risk of losing money. However, you can start off well by knowing legal issues, assessing properties and sourcing investments.