The first 12 months of your business are the most pivotal. You have to make sure that you are lining your ducks in a row, but you've also got to ensure that your business is able to sustain itself. Of course, one of the biggest things that we all need to keep track of is our marketing, and when it comes to starting out in terms of marketing, there is a lot to learn. What are the biggest things we've all got to consider during those first crucial 12 months?
This is a contributed post. Please refer to my disclosure for more information.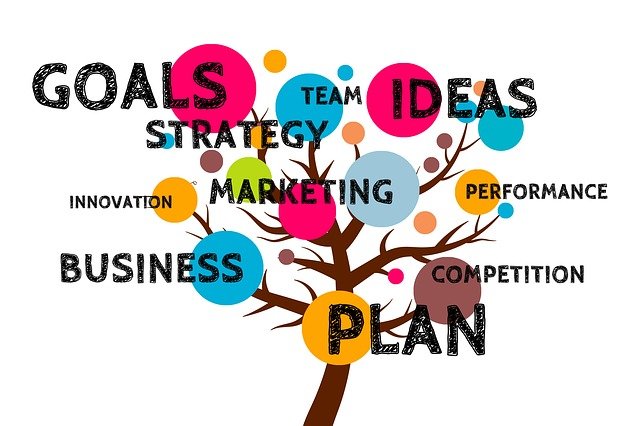 Identifying Your Target Audience
Your target audience is pivotal to promoting your product. Your product will always cater to a certain market (or markets if you're lucky). Take the time to define the audience and the customers for these products and services. Additionally, you need to consider their unique demographics. From age range to gender, or even their level of income, this is vital for you to have a plan of action so you can distinguish yourself from the competition. The right target audience is something that we all need to bear in mind. And if we ignore this, it will always be to our detriment.
Choosing the Right Marketing Tactics
It's not just about going on social media or choosing traditional methods; the fact is that you've got to understand the wide range of marketing vehicles to help you promote your business. For some, people marketing through paid social is the best option, but others may benefit from a more traditional approach, such as the radio or a magazine. Taking the time to define your demographics will also give you an insight into the best vehicle for your promotions. When you start to identify the best conduits for your business, you will begin to have laser eye focus so your business can benefit infinitely.
Creating a Timeline and Budget
Marketing strategies involve timelines and budgets. This is why you need to establish the appropriate methods to reach your audience throughout the year. Any business is going to have a comprehensive breakdown of costs, and when it comes to marketing you will need to look at the cost of advertising during the holiday season or the costs of a month-long promotion that can give you a spike in sales.
Aiming Beyond the First 12 Months
As you begin to develop yourself during the first 12 months, it's not just about ensuring that your business can sustain these marketing practices, but also about understanding that you develop the abilities to last longer. When it comes to marketing, it's not just about having the right tools or tactics, but it's also ensuring you can bring into place how you will be able to sustain a lot of these components. Your business does not just hinge on your marketing but your mindset is just as important as everything else because when you start to lead from the front, you can start to gain a greater understanding of who you need to market your products to, and if you have been making significant mistakes over the last year. The first year is always a challenge, but this is why you need to start understanding better.