Construction is an industry that will always be in demand. This makes it a great industry to start a business in. Of course, starting a construction business can be expensive – you need to afford licenses, equipment and initial marketing. This post outlines a few tips for helping to reduce the cost of launching a construction business.
This is a contributed post. Please refer to my disclosure for more information.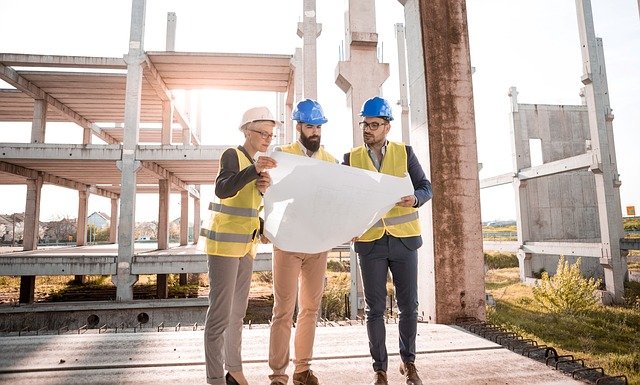 Rent/hire equipment
Most construction startups rent or hire equipment. This is particularly necessary when it comes to heavy equipment like dump trucks and excavators, which can cost thousands to buy (and thousands more to maintain). Renting equipment is a lot cheaper upfront. Another option could be to hire different equipment per project – this prevents the need to acquire premises to store equipment between projects.
Buy used equipment
There may be some equipment that you prefer to own. For example, many companies buy small equipment such as hammers, saws, breakers, dust collectors, drills and portable generators – this equipment doesn't require too much space for storage and could be rented out to other contractors when you don't need it to make some extra money. Brand new equipment can be expensive and is often best avoided. Look out for gently-used equipment being sold at auctions or on used equipment sites.
Shop around for suppliers
When it comes to equipment and materials, there are lots of different suppliers out there to choose from. It's worth taking the time to shop around so that you can get the best deals. Ideally, you want to find a trusted supplier who you can guarantee will offer top quality goods. When choosing reliable timber merchants, do your online research to see how established and reputable they are. When it comes to equipment purchase companies, make sure that they offer warranties and a good amount of information on each product.
Outsource specialist talent
Most construction companies regularly outsource talent for specialist jobs like electrical work, plumbing and crane operation. If a job lies outside of your area of expertise, it's often best to outsource it (especially if you don't have a license to do that job). You can also outsource general labour work if you want to take on bigger projects, but don't want to hire employees straight away.
Consider building your own website
Nowadays, every budding construction company needs a website. Rather than hiring a website developer, you could save yourself money by building your own site. There are lots of cheap website builder tools that don't require any programming knowledge to use – they are a great option for startups wanting to develop a web presence.
Shop around for business loans
It's likely you'll need to borrow some money to cover startup costs. Make sure to shop around for business loans in order to get the best deal. Bank loans often have better interest rates than private loans, but typically require a better credit score. Make sure that you know exactly what you're going to buy with your loan – it's worth writing a list of all the initial costs before borrowing any money. You can find a list of all the basic construction startup costs here.