Okay, so you've done the hardest part; you've taken the leap and decided to run your own business. Congratulations! You'll already understand that there's plenty of hard work ahead, but you can trust that the rewards can be great, and you'll be working towards something you're passionate about, rather than being stuck in a job you hate. Sometimes, starting a fresh venture can feel overwhelming; don't worry, this is totally normal.
This is a contributed post. Please refer to my disclosure for more information.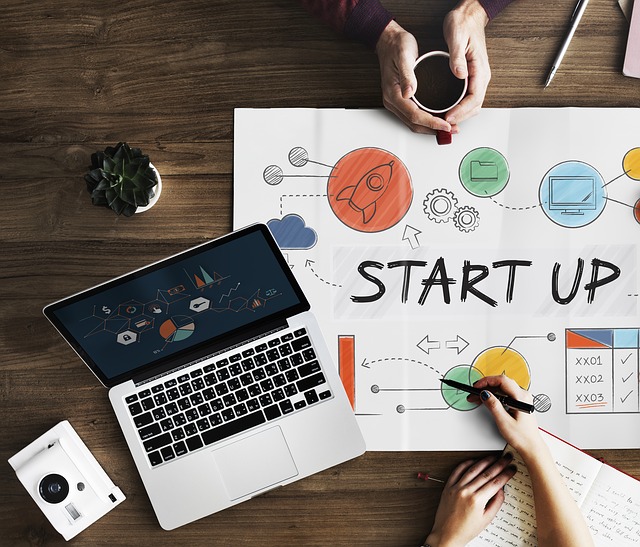 Also, there are some things you can take care of during those early days, weeks, and even months, that'll set you up for success in the long run. Getting a head start and pre-empting things before they happen is the best way to guarantee your business can flourish, and it'll become a long-term venture that you can be proud of. The following are some ideas on where to invest early on in a business, for the savvy entrepreneur.
Set Up Online
It might sound obvious, but ensuring you've covered each aspect of your online presence is crucial to a business' success. Therefore, it's worth getting to grips with a domain name, along with your social media platforms, in advance of settling on your business or brand name! Check what's available, or more importantly, what's not available; this will allow your brand name to be consistent across all your online platforms, giving it immediate strength and presence.
You might adore a particular name for your business; however, if it's already out there and attached to other businesses and social media platforms, it's not going to work as hard as it should for your brand. That's why setting up online first before anything else is definite, is crucial.
Invest Don't Waste
Starting a new business can be so exciting; however, it's all too easy to spend on items that you don't really need, and that just won't last. Therefore, it's time to write a detailed shopping list so that you can budget wisely. It's worth thinking about items that you'll need day to day for yourself, and anything you'll require to take along to meetings or if you're selling things in person.
Ditch the disposable mindset; sustainability will impact your business positively, so everything from reusable face masks to a reliable keep cup for your morning coffee (that you made at home), will ensure you're saving in even the smallest of areas. Every little helps!
Space Matters
The environment you work in can change everything. Therefore, start thinking about where you'll be spending the majority of your time, and what you need from a productive working space. This can be a lot to do with your personality type, and even what you're creating, or what your business entails.
Be mindful of noise levels, natural light, access to wifi, or potential clients. Perhaps it's worth researching local co-working spaces so that you feel less isolated. It'll all impact your daily mood and the productivity of your new business, so it's worth your investment from the very beginning.
Things may well shift and change along the way, as with every business; however, you'll be confident that you've taken some strong steps towards success with your head start.