Most of the time we can only envisage our company in two forms. As it's first, fresh new self. With no hands on deck, running on coffee and likely a credit deficit. And, the wildly successful multi-million dollar business. With people walking the halls discussing mergers, new clients and how great you are as a CEO. But, what about the bit in between? The growth period can be challenging to tackle your full attention none the less. It might seem like you will naturally get to that middle section but actually? Not without picturing yourself there.
This is a contributed post. Please refer to my disclosure for more information.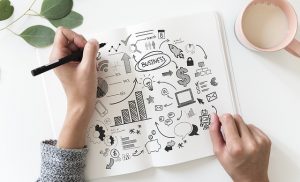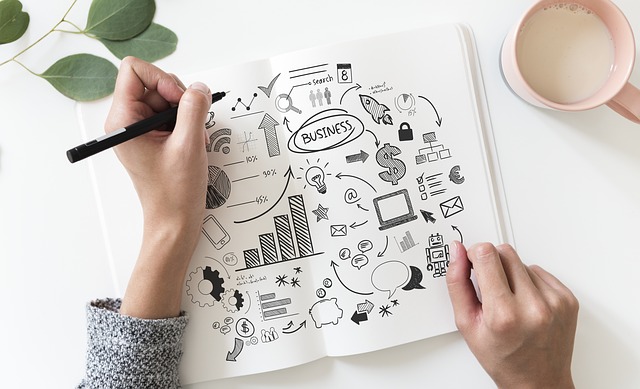 So how do you facilitate and cultivate growth in your small business?
It goes without saying, but you will need to be hands-on and ready to put in some extra hours and some bright ideas.
Look at some sale funnels. Most businesses now are hooked up to great online software that will talk them through the whole sales funnel process.  It helps businesses, like yours, to scale and grow quickly and easily. It might take some work to get your funnels in place, and a few hiccups while they are tested, but once they are implemented – they are fantastic. You'll need to sit down and look at your point A and point B. Building automated systems will speed up sales significantly.
Seek out the people in the know. While the internet is pretty packed out with experts, who through videos and blogs can communicate a lot of information, sometimes speaking to a team in person, or at least over the phone suits many people much better. Sales consulting firms are a dab hand and taking a look at where you are, and walking you through some growth options.
Hire a virtual assistant. You will know that you can't be everywhere at once. Same goes for getting jobs done. You can only do so much at a time. Get your VA to start managing your research, emails, and social media. While you work in the business. Researching the competition, both local and global will give you some insight into their growth pattern. Most business's pasts are well documented online now, but you can always dig a little deeper.
Your email list is hot stuff. Imagine a world where all the social media stopped working one day. All of your contacts and followers are gone… what do you have left? Your email list. That list can be a potential goldmine if you use it correctly. The email list goes hand in hand with your sales funnel. You will work on this simultaneously. You can use software like ConvertKit, MailChimp or GetResponse to help you.
Be clear. What do you want from the growth? Because that will ultimately determine the path that you take. To be a household name, and to make a lot of cash don't always go hand in hand. A firm goal will help cement your game plan, and you can have smaller goals along the way to help keep you on track.
What To Read Next
How To Easily Get Your Blog Visitors To Sign Up To Your Email List (List Building Series Part 2 Of 5)
Rapidly Growing Your New Online Business: Free Planning Template