There's a lot of competition these days that you have to deal with as a business owner. It's important you focus on ways in which you can improve and do better over time.
If you get too comfortable in one place you risk falling behind in many areas and having setbacks. Instead, it's important you have a concrete plan and are driven to succeed in the long-term. Here you can learn how to get ahead in the business world and stay ahead.
This is a contributed post. Please refer to my disclosure for more information.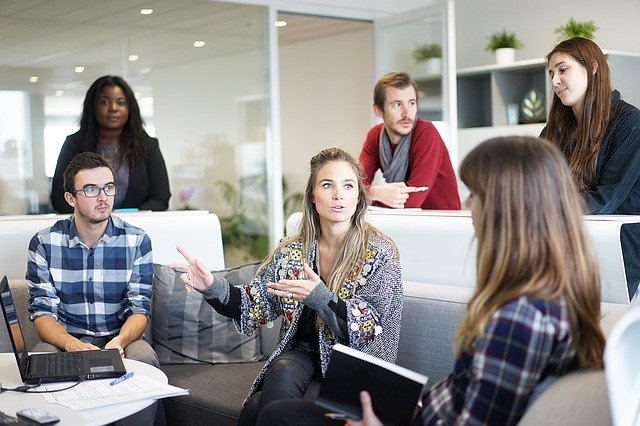 Get Online & Focus on Technology Improvements
Bring your business online if you want to get ahead in the business world. Launch a website and have an IT strategy for how your systems will keep running smoothly. Focus on technology and all the ways in which it can help streamline your business and operations online. It's also wise to get a cyber security audit to better protect yourself and see what's working and what aspects could use some improvement. It'll allow you to work smarter, help you protect client information, and ensure all runs smoothly for your company online.
Treat Your Employees Fairly
You are only one person and only have so much time and energy to give at work. Therefore, you need a team of employees behind you who are committed to assisting you in reaching your goals. Once you have a solid team of employees in place it's wise to treat and reward them fairly. Let them know that you appreciate their efforts and value the hard work they put in daily. Remind yourself that it can be costly and frustrating to have to continuously replace employees so once you have them find ways to keep them working for you.
Gather Customer Feedback & Insights
The only way to know how your business is truly performing is to reach out to your customers. Gather regular feedback and insights from them to ensure they are satisfied with your products or services and how you're running your business. There are many ways to do this such as in person or through emails and surveys. Take advantage of the information you collect by being willing to make changes based on this feedback.
Be Patient & Persistent
Success doesn't come overnight and won't happen immediately for you as a business owner. You must make sure that you are patient and persistent throughout your career. There will be obstacles and roadblocks you'll need to face and overcome in your role. You can't let these get you down for too long, and you must make sure that you problem-solve along the way. Patience will help you get through the inevitable slow or tough periods that will arise for you. It's all part of being a business owner so you can't let them negatively affect you. Instead, let these challenges motivate you to do better.
Conclusion
You now have some tips and advice you can apply that will help you get ahead in the business world. It's in your best interest to always be thinking and planning ahead. Once you begin to see some success then make sure you keep the momentum going in a positive direction regardless of any hiccups you may encounter.