Launching a business is a thrilling prospect, but it can also be daunting. The odds are stacked against aspiring entrepreneurs but it is possible to avoid pitfalls and build a successful company. One of the best ways to achieve success is to capitalize on new trends. In this guide, we'll explore some steps you can take to make hay while the sun shines.
This is a contributed post. Please refer to my disclosure for more information.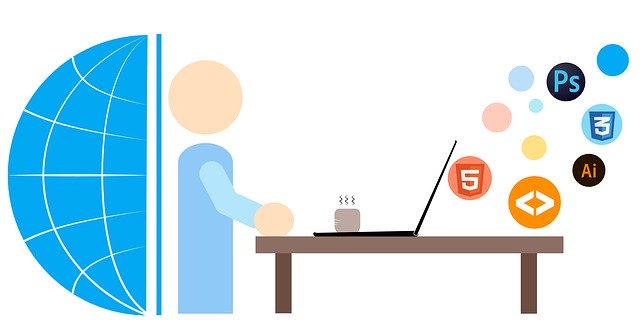 Online shopping
Online shopping has become increasingly popular in recent years, but sales have soared since the start of the pandemic. Online shopping provided a safe alternative to going into stores and enabled businesses to continue to offer services and products to customers during the lockdown. As a new business owner, it's a fantastic idea to capitalize on the reach and popularity of online shopping and offer clients the opportunity to order via mobile-friendly websites and apps. Even if your primary aim is to open a physical store or venue, you can diversify by providing your customers with a choice in terms of ordering and delivery options.
Social media
Social media started life as a network for friends and families to stay connected, but it has evolved into a platform for businesses and brands to market products and engage with followers. If you are preparing to launch a new venture, it's an excellent idea to set up social profiles and accounts and use channels and apps to create a following and tell prospective customers all about your brand and what it stands for. You can use posts and stories to advertise products, but you can also use social media to communicate with followers, collect feedback and ideas and introduce your brand to new customers. If you're trying to get more followers or create a buzz around a product launch, running a promotion is an effective strategy. Giveaways and competitions will help you to expand your follower base and get people talking about the brand and the products or services you sell.
Remote working
Running a successful company isn't just about sales. It's also essential to be aware of the importance of managing a team. Today, studies suggest that employees are looking for flexibility and a healthy work-life balance as well as a competitive salary. Employers can attract star players, boost morale and cater to employee preferences by exploring possibilities including remote and hybrid working. With innovations such as a Mitel phone system, teams can connect and work cohesively no matter where they are based. Remote working can also be cost-effective for employers, as well as enabling employees to take control of their schedules.
Customer service and reviews
More than 90% of consumers now read online reviews to help them make purchasing decisions. If you are setting up a new business, it is critical to be aware of the power and influence of positive and negative reviews. A high customer rating will make your brand more appealing to prospective clients, while a low score could persuade buyers to shop elsewhere. Prioritize customer service, make sure you can deliver on promises, provide access to responsive support options and go the extra mile to make your customers feel special. Reward loyalty and encourage your customers and social media followers to leave feedback and share ideas and suggestions. Monitor your performance, use analytics and address concerns and complaints promptly.
Market research
Trends come and go, and for businesses to succeed, they have to be agile and adaptable. It is vital to have your finger on the pulse and to try to identify emerging trends. If you spot new trends early on, you can capitalize before your competitors jump on the bandwagon. Read business blogs and newspapers, listen out for headlines related to consumer habits and ask your customers to provide ideas about future developments or modifications. Use feedback and make sure you're up to speed with technology and innovations that can drive your business forward. Carrying out market research is an effective way to learn more about your target buyer, their habits and how their behavior may change in the future.
Setting up a business and keeping it above water is challenging, especially during uncertain times. If you aspire to run a successful company, it's wise to try to capitalize on new trends and give customers what they want. Carry out market research, take advantage of the popularity of online shopping, engage with your customers and raise brand awareness via social media platforms and strive to attract rave reviews. As well as impressing customers, it's also beneficial to look for ways to attract top talent and build a happy, cohesive, productive team. You can use technology to offer greater flexibility and cater to changing employee preferences.