When it comes to the nest steps in your business, you may be wondering what options you have. Investing back into your business. You could look at adding to your product range or services. However, one big move to make for a business is to take it out from the home and into a new business location. But what should you look for when trying to choose the right option for you? Here's what to consider.
This is a contributed post. Please refer to my disclosure for more information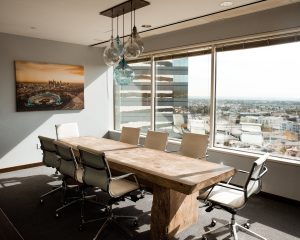 Easy access
One of the first things to consider would be whether or not your business has easy access. This can often be a tough thing to consider as some premises will be better than others in terms of what they offer, but alongside that, the cost implications will also different. Access to your location is important,especially if you are customer facing. You need to think about ease of access for wheelchairs, you need to think about things such as transport links, parking or even if you are visible from the road.
Great advertising opportunity
A business location can be a great step to make, and whether it is a showroom or shop, or just a place for you to hold meetings and work, it is also a great advertising opportunity. If you have a place on the road, then you are prime to advertise to passing traffic and people who walk on by. This is when you can showcase product details, your telephone number and contact details, and ensure that your business logo and brand are completely visible. If you have a shop or showroom, you will want to spend time on the layout to ensure that it entices people in and also back to your business.
Suitable for customers and clients
You may need to take into account whether or not the location is going to suit your business, and this will depend on exactly what it is that you do. You may want to take into account production noise, or whether you need quiet spaces for recordings etc. This is when websites that supply sound absorbing panels can prove useful. You also need to think about the space, such as how much you can dedicate to a shop or showroom versus how much office space you may need to function and to keep the business running. Is the location suitable for customers and clients? We may have already covered access but what about how it is when they step inside? You will need to think about the decor and presentation of it as well.
A productive space for you and for customers
Finally, you may want to take the time to ensure that the space is productive for you and for customers. This could be simple things like natural light and brightly coloured walls. It might be a decent layout so that people are not too close together. This will help you to create a space where you and staff can feel comfortable, but also customers can feel welcomed.
Let's hope these tips help you when it comes to looking out for a new business location.
What To Read Next
Organic Google Traffic Sent Me 4562 Page Views To A Single Post Last Month; Here's Why