You've bitten the bullet and are about to embark on what might be your first trade show. If you're having second thoughts, don't. These shows, or exhibitions, are a fantastic vehicle for showcasing your business and speaking directly to your customers in person. Sure, there is a lot of hard work involved, not to mention some financial investment needed.  Despite that, it's well worth getting involved in the right show.
This is a contributed post. Please refer to my disclosure for more information.
Do be careful about choosing the right exhibition and find one that doesn't promise the earth in terms of footfall but has very little statistics to back it up.
If you've exhibited before you'll know the exhibition preparation you'll wish you did – save yourself the pain, time & money and don't waste your time on what didn't work last time around.
Get Your Look Right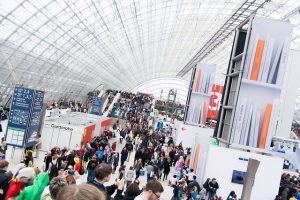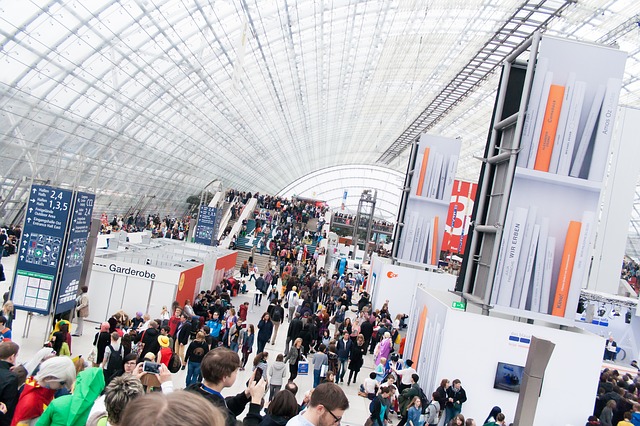 First impressions count and your stand is that first impression for hundreds of new customers. You want people to stop, look and engage in what it is that you're doing. You want to draw a crowd, show people what you're doing and collect their personal details to hand over to your follow-up team post-exhibition. Those email addresses will form the basis of a direct email marketing campaign. So they will be well worth getting hold of.
You will need to have your team look the part. Pick appropriate corporate branded clothing. They'll need to show the energy and friendliness they had on day one of the exhibition on the second or third day. They'll need to have some kind of script that delivers your key words and the unique selling points of your service or product. And all delivered in a personable, engaging manner.
Have your stand looking right. Choose the best corporate branded media boards, good quality exhibition furniture and a place for visitors to sit and talk. Make it clear where your visitors need to go to get information and where they can sit down to talk to staff.
Offer Rewards
Reward your customers for visiting you with some branded merchandise. You might choose keyrings and pens or you might go creative and think about branded sportswear such as caps, golfing tees and so on. If you're a luxury brand, consider offering lux goods such as bluetooth mini speakers, attachable mobile phone camera lenses and so on.
You're close to achieving marketing greatness. So get your brand ready for a corporate exhibition that will take your plan to the next level.
Make sure that you're at an exhibition where you know your target customers will visit in abundance. Pay more for a great spot. And get a hold of that floor plan early enough to have first refusal on the best positions.
Get your team up to speed on the goals they'll need to achieve while they're there, capturing data and giving away information and merchandise to your ideal customer. Make sure to monitor the outcome of your exhibition.  If you get great returns, mark that show up for a repeat performance and get an early bird discount next time around.
What To Read Next
Corporate Hospitality: The Secret Weapon In Startup Marketing