Starting your own small business is tremendously exciting. It's your chance to avoid the mistakes that you've seen others make, to do things your way, to make something for yourself and your family and to work hours and times to suit you. For many, it's a dream come true, and it's thought that up to 82% of young people would like to avoid traditional employment and start their own business.
This is a contributed post. Please refer to my disclosure for more information.
Starting A Small Business On A Tight Budget
Fortunately, the internet has made it a very real possibility for many. While in some cases you may still need a storefront, many people can start a business solely online, without the need for vast amounts of startup capital. But, that doesn't mean that you don't need money.
Yes, you can start many businesses with less than £100. But, if you need to start earning money straight away, and don't have time to build slowly, doing things on your own and learning as you go, you need to make some investments in your business. In fact, even if you do want to be in full control, and do as much as possible yourself, there are places that it's worth spending a little extra to be successful without burning out. From coach training qualifications to finding the right staff, you need to prioritize your spending.
But, there is of course more to it than that. Everywhere you turn online, businesses and freelancers are offering to help you for a fee. There are services to help with everything, and you can outsource absolutely anything. So, it's important to think about what you need help with and decide where to spend your money carefully, instead of just throwing it at everything that you are offered.
To an extent, this will depend on your own skill set. If you have a degree in graphic design, and a keen eye for what looks good, you won't want to spend your money on a designer for your logo and graphics. You may however still need a little help with web design and functionality. So, with every decision think about your own skill set and experience, and what you need.
Here's a rough guide to what you should consider spending on, and what you absolutely shouldn't.
Spend: Web Hosting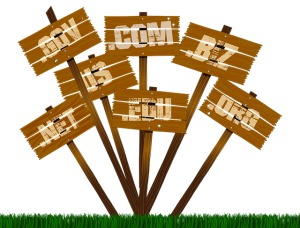 You can start a website for free on platforms like Wix and Blogger. These platforms give you some control over the design and function of your site and can cope with large visitor numbers. But, if you want to launch an e-commerce store, hope to one day gain heavy traffic, take customers personal information and want full control over the appearance of your site, then you need to spend some money getting a personal domain name and hiring the web space to go self-hosted.
It can be tempting to start on a free platform, to see how it goes. But, if you do well this can leave you with a lot of content to move and some downtime later. So, it's a good idea to start as you mean to go on.
Web hosting isn't expensive, but there are countless hosts to choose from, so compare prices as well as what they can offer you to find one to suit your needs. You should also think about your web address very carefully as you won't want to change it later.
Save: Accounting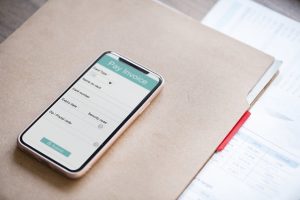 Many small business owners and bloggers hire an accountant without thought. The idea of filling out a tax return and self-assessment can be terrifying, and people are happy to pay to avoid it. While one day, when you are turning a good profit and your time is limited, it may be cost effective to hire an accountant, and they may even save you money by keeping a correct log of your tax deductibles, when you are starting out as a small business, it's not necessary.
You can read guides on how to find your companies authentication code, and how to register as a business or file your self-assessment online. Then, all you need to do is keep your invoices and recipes, file them and keep track of all of your earnings with a simple spreadsheet. Keep things in order by doing a little admin each week and filing at the end of the tax year will be simple.
Spend: Insurance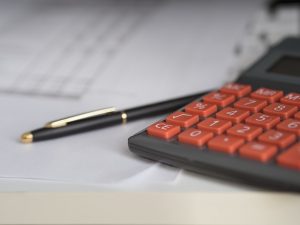 Small business insurance is a must. You wouldn't drive your car without insurance, and while small business insurance doesn't carry the same legal requirement, it's not worth the risk of skipping. Even if you run your business out of your home, you should insure it separately, and add any equipment you keep at home to your home insurance policy.
If you have contact with the public, even if it's just at trade fairs and shows, you may also want to consider liability insurance to protect yourself further.
Save: Marketing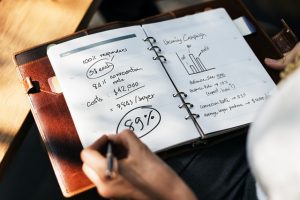 This one is kind of in the middle. You can spend a little on printing, promotion and making your life easier, but don't feel that you have to hire an expensive marketing team to get noticed. Social media and digital marketing mean this is no longer the case.
You can use social media to drive traffic to your website. Run competitions and giveaways to gain followers quickly, then maintain growth through consistent engagement and link sharing. You may want to spend some money on scheduling tools, so you're not spending all of your time on social media. Another good option can be working with bloggers. Established bloggers can have a loyal and trusting following, and their websites and social media channels can get huge traffic. Hire a blogger to help promote your brand, and you could get great results.
If you want to market offline too, business cards, flyers and posters can be printed cheaply and are still an effective way of getting noticed.
Spend: Design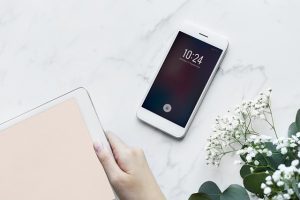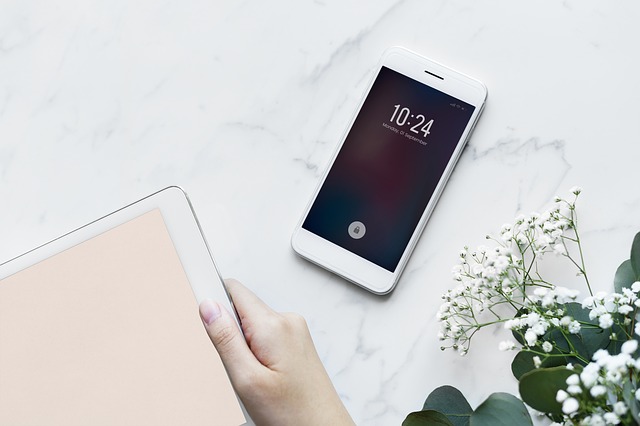 Whether your business is online, brick and mortar based or a combination of the two, design is essential. Online people make a judgement within seconds of being on a website, and the same is true of a store or office space. If things are cluttered, it's hard to see what you do, or your logo doesn't stand out, you'll get quickly forgotten.
So, it is worth spending money on the designs of your business. Even if it's just a freelancer, or a market research panel to give you honest feedback on your own designs.
Save: Staff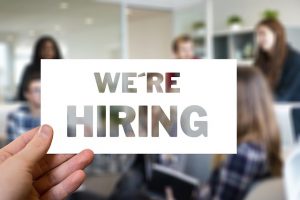 Hiring staff might be essential at some point, but in the beginning, it can be much cheaper and more cost effective to outsource work to freelancers when you need to. Do what you can yourself, then outsource when you are busy or come across something that you can't do.
Then, start recruiting when your income is more regular and stable. Of course, this will depend on your business and what services you provide, but either way, don't hire more than you need to, employees are a massive expense, and you don't want to spend time and money training people up only to have to let them go if you can't afford them.
Spend: Hardware and Equipment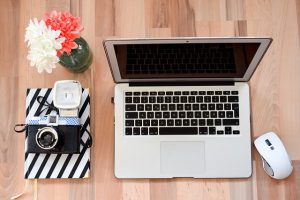 What you need will again depend on your business. But, it is worth spending to buy quality hardware that does a good job and will last for a long time. Even if you work as a blogger, it can be worth investing in a good laptop, camera and other photography equipment to help you to do your job quickly and professionally.
Spend: Outsourcing
Outsourcing is a great way of getting things done, and when you're running a business that's new, it's important to utilize your funds to companies and software that will help speed up your work processes. A recruitment timesheet software, for example, can be good for staying organized when hiring to using a design agency to help with all the relevant branding you might want to do over the course of the year. Outsourcing is certainly helpful to do lots of as a new business.
Starting a small business is exciting, and much easier if you've got money to spend. But, don't get carried away. Before every expense, ask yourself if you really need it and if it will help your business in a worthwhile way.
What To Read Next
If you're starting a new business this year, here are some top marketing trends to understand that will really help your business to grow rapidly
If you're just starting out, grab my personal list of recommended resources to get your website up and running (and most importantly, growing!)