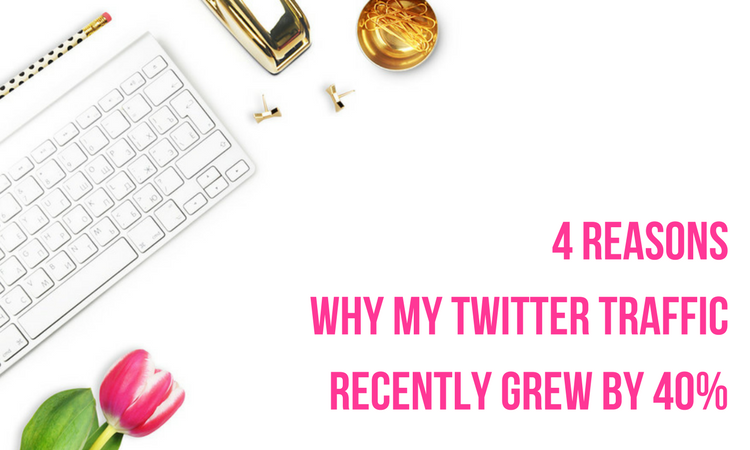 Twitter is unfashionable as a traffic source nowadays, but it really shouldn't be. In fact, not only can you get decent Twitter traffic, but it tends to be really good quality. Plus, why put all your eggs in one basket when it comes to your traffic sources?
When people click out of Twitter to read a blog post you've just recommended, they tend to take the time to read it and then share it straight away on Twitter if they find it useful. So, you get engaged readers and you get shares.
When it comes to social media traffic, my Google Analytics have been eye opening recently. Twitter has been steadily on the rise. 40% to be exact, over the past few months. So I wanted to share with you the four changes I've made to my approach on Twitter that have helped me achieve that.