When you're running an online business, it makes sense to advertise online. If you're promoting your business on social media, it's easy to direct people straight toward your website. It's also a cost effective way of marketing yourself if you manage your social media pages yourself.
This is a contributed post. Please refer to my disclosure for more information.
However, there are some downsides to digital marketing. While social media can be cheap, things like pay per click adverts and a new website design are going to cost you a lot more.
There are also ongoing costs that you need to manage. If you're working with a tight budget, that can be tough.
Digital marketing can misses certain market areas that aren't very active online, which is why you should consider some more traditional marketing strategies too.
These are some of the best offline ways to advertise your online business.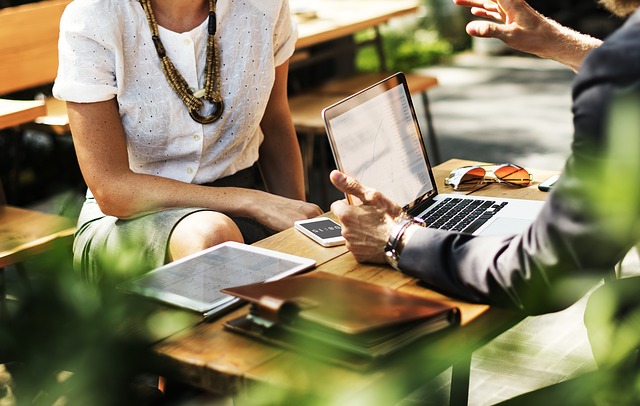 Business Cards
The business card is often overlooked as a marketing strategy. But they're actually very useful.
If you create a stylish, unique business card that catches people's attention and put your website address on the back, you'll get a lot of hits.
The major benefit of business cards is that they're cheap and they're easy to distribute.
You can always carry a few around with you so you can easily hand them out to people that might be interested in the business. It's easy to leave them around in places where people are likely to pick them up as well so you're extending your reach without having to constantly maintain your marketing campaigns.
If you're stuck for inspiration, check out some of these interesting business card ideas.
Signs
You should never underestimate the power of a good sign. If it's well placed and you're getting a lot of foot traffic, you can get a lot of interest with very little financial input.
However, creating a good sign is a bit of an art. The quality of materials is more important than people realize, because your sign is essentially a reflection of your products. If people see a poor quality sign, they're going to assume that you put the same effort and investment into creating products.
That's why you should look for a good plastic tubing & extrusion manufacturer to build the frame of your sign for you. It'll look better and it'll hold up to the weather properly.
When it comes to the design itself, you need to stick to something simple that gives all of the relevant information and, most importantly, connects well with your target market.
Branded Merchandise
Building a strong brand is so important in business. However, it can be incredibly difficult, especially when you're up against so much competition online. But there were techniques for building a brand long before social media existed. Branded merchandise is one that still works very well. Things like pens or keyrings with your brand are so effective because they expose people to your brand all of the time. You're also offering some value to potential customers without asking for anything in return.
Online marketing strategies are still very effective but sometimes, the offline methods work just as well.
What To Read Next
Starting an online business soon? Here are my predictions for how to succeed