All good businesses run on the strength of their employees and that's especially true when you're first starting out. The early days of a business are tough and you'll need a solid team of people behind you if you're going to get it off the ground. But that's often easier said than done. Finding the best talent for your startup can be difficult, especially when you're competing with bigger companies that can usually offer higher salaries and more benefits. The good news is, it's not all about the money and there are some things you can do to make sure you get the best people for the job.
This is a contributed post. Please refer to my disclosure for more information.
Give Them Perks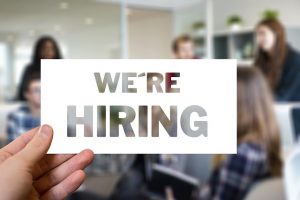 While you won't be able to give employees the same perks that a big company with loads of money can, you should still do what you can to make their lives easier. You don't have to give them health insurance and a company car to entice them, there are plenty of alternative perks you can offer. Whether it's more time off or more flexible working days, you should do what you can to improve your employees experience both in and out of the office.
Recreate Your Existing Talent
When you're trying to find new employees, you should look at your existing ones and identify the qualities that they have. Pick out your best staff members and look for people that have the same attributes as well. Using a talent risk data service from somebody like Steve Trautman to help you work out who your best employees are. By finding new staff that have the same skills and benefits as your existing ones, you ensure that you're hiring good people that will work well with your current staff which is always important.
Have A Clear Mission
There are some people that are motivated by money and they're probably going to go with a big company that can pay them a higher wage. But there are a lot of people that prioritize meaningful work over money. That's why it's important that your business has a clear mission. If you give potential staff members a clear idea of what your company is about, you're going to get people that share your vision and are willing to work hard to help you achieve it.
Remote Workers
Sometimes, the best people for the job aren't going to be in the local area. In the past, that would have been a problem and you'd just have to make do with whoever was nearby. But now, you don't have to do that. So many businesses are now moving toward using remote workers instead because you aren't limited by location. You can hire people from all across the world and your only focus is finding the very best person for the job, rather than somebody who can get into the office every day. Think about which of the jobs you're hiring for can be done outside the office and consider hiring remotely.
These simple tricks can help you to find a team of amazing employees who will help get your startup off the ground.
What To Read Next
Leadpages.net Vs Clickfunnels: Tried, Tested And Reviewed