Okay, we get it. With one eye on your business expenses, outsourcing any of your business processes may be the last thing you want to do. And aside from the expense, there is also the trust factor. What if the outsourced firm gets things wrong? Surely then, outsourcing is best left to others who may be able to both a) afford it, and b) have the ability to relinquish control.
This is a contributed post. Please refer to my disclosure for more information.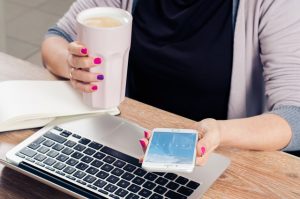 But here's the thing, outsourcing could be better for you financially, just one of the reasons mentioned below. And by committing to research and laying down your proposals clearly, there is less risk when choosing a company to outsource to. You see, there are many reasons why choosing to outsource is an excellent idea.
As examples…
Outsourcing can help you financially
You won't have to commit to extra staff if you only want to outsource occasionally, so there will be fewer wages to cover. An outsourced team may do a better job of something than you can, and that can yield greater results. Take marketing, as an example. By hiring to a dedicated marketing firm, they will use their know-how to pull in those demographics you may have been struggling to reach. And the better quality work provided by others will improve your reputation, and consequently your profit margins.
Outsourcing can improve your brand
By hiring a graphic design firm, you will be able to refresh your brand across all aspects of your business, from your website to your promotional materials. And by hiring a PR firm, you will get that push your brand needs, as they will work hard to get your brand into the consciousness of others. So, if your brand is looking stale, and if you are losing customers, then this is an excellent reason to consider outsourcing.
Outsourcing will give you a break
Listen, you can't do everything. You would only burn yourself out, otherwise. By outsourcing any of those tasks that you simply don't have the time to commit to properly, you will lower your workload and as a result reduce your workplace stress. And not only you, but the same can also be said of your employees, who probably need a break as much as you do. Take advantage of a reduced workload by focusing your efforts on those things that you are more adept at. Or actually take a break away from the office and give yourself a vacation. Either way, you will then be able to fire on all cylinders with your productivity at work, rather than running out of steam due to exhaustion.
Outsourcing will serve your customers well
There are many aspects to this, and too many to go into here. But as examples, you will have more time to devote to customer service and into building professional relationships. Your customers will also have the benefit of a better product and a faster turnaround. And should you outsource to a call centre, your customers will be able to access your business, even when you're not around to take calls. For their sake, as well as your own, consider outsourcing to improve your service.
These aren't the only reasons to consider outsourcing, but for any of you sat on the proverbial fence, know that what we have said here is advantageous to your business. By weighing up your options, you may indeed come to that conclusion that outsourcing could be the best thing you do today. Let us know what you think.
What To Read Next
(Guest Post) Case Study: How We Got 60k Visitors Per Month From Google With This Simple Link Building Strategy
The Top Traffic Sources To Grow Your Email List Quickly (List Building Series Part 5 Of 5)