Flexible working is one of the most sort after benefits in the modern workplace. Recent studies show that around 71% of the workforce value flexible working opportunities above any other benefits. More of us are working around other commitments, and for many, flexible working hours are the only way that they can continue to work.
This is a contributed post. Please refer to my disclosure for more information
But, while large companies can use their vast workforce to facilitate flexibility, always having enough people to cover shifts and to call on when needed. It can seem much harder when you own a small business and work with a smaller team. It can be hard to offer flexible arrangements when they all have different needs, and you are keen to offer everyone fair treatment.
However, it's crucial that you at least try. Offering flexibility can help you to attract the best staff, to keep them once you've got them, and to build a productive, happy and loyal workforce. Here are some tips to help you manage.
Use Technology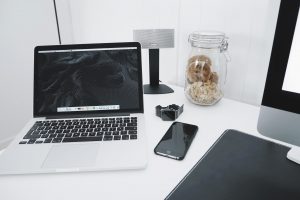 Flexibility needs communication. You might find that your staff want to request shift changes, or leave, but that you're not there to listen to their needs. By the time you find out what they want, it might be impossible to arrange without leaving yourself short or upsetting other staff members. Use this UK leave management software to give your employees a chance to request leave and changes, as well as managing their schedules and clocking in, even when you aren't with them. This can give you more time to deal with issues and make changes.
Get to Know Your Employees
When it comes to flexibility, getting to know your staff has several advantages. First, it means that they will be comfortable asking for help and explaining their needs. They are less likely to come to a manager with no prior knowledge of their lives or circumstances. It will also help you to understand what they need and why. The more you know about people, the more understanding you can be when dealing with them.
Provide High-Quality Training
Big companies with large teams always have more than one person that can do each job. They might have tens or even hundreds of people with the right training, that can cover for each other in emergencies. As a small team, this can be harder. But it's crucial. Offer thorough training, so people can take on tasks that might not be part of their day to day jobs when it's called for, and you'll be able to offer much greater flexibility.
Hire the Right People
People's needs change. Someone that can work any days an hours when you first employ them might not always be able to do so. There's nothing that you can do about that, and you certainly can't let someone go if their needs change. But, you can make sure you hire people that are willing to learn, that want equality in the workplace and are eager to work extra or cover different positions when needed. Build a loyal, committed and hard-working team and offering flexibility will be much easier.
What To Read Next
10 Of The Best Free Tools For Entrepreneurs