The past ten years have seen the rise of social media. Today, social media platforms wield vast power. With that power, they can sway public opinion, further an agenda or allegedly win elections. Because of the immense power held by the likes of Facebook and Twitter, you may want to consider leveraging social media platforms to promote your business.
This is a contributed post. Please refer to my disclosure for more information.
However, there are specific considerations you must make, and it is wise to consult a digital marketing agency beforehand.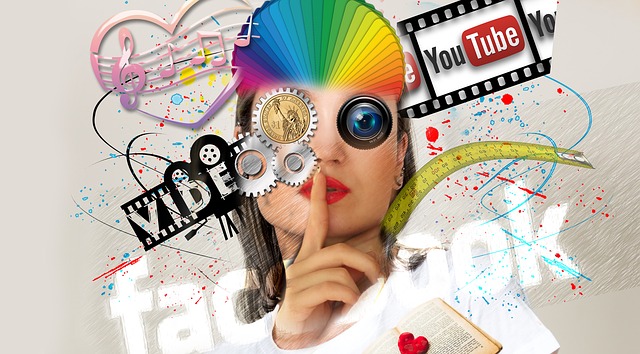 Unlimited Reach
If you were to use Facebook alone, you could expose your business to a potential client base of over 1.5 billion each day. Reach like this is vastly superior to the traditional exposure of television, radio and print. Suppose you operate in the highly competitive investment sector. In that case, digital marketing for investment companies is easily accommodated on Facebook by experienced firms like Strawberry Forge.
A specialized marketing agency will help boost your online presence and build a solid client base with specific techniques. Success across social media is achievable using technical digital marketing methods. Compounded by an overall strategy, you can leverage the power of social media platforms as an infrastructure support tool that grows stronger each day.
Laser-Focused Ads
Platforms like Facebook and Twitter facilitate demographics-based advertising using intuitive tools. Facebook Ads, for example, allows you to focus your marketing efforts on a relevant audience using specific criteria. Such criteria include:
Age
Gender
Education
Job title
Language
Relationship status
Generation
Income
Political views
Hobbies
Social media advertising is impressive in its range when it comes to targeting key demographics. However, those are just a few demographic options, and the list is much more extensive. However, it isn't feasible to try to guess your target audience. Instead, you must carefully research key demographics before placing an ad. Your chosen digital marketing agency will do this for you.
Engagement Opportunities
One of the most powerful aspects of any social media platform is the opportunity to interact and engage with your audience. Communication like this is impossible with traditional advertising like TV and radio. Therefore, we are entering a new age of consumer-to-business communication on a massive scale.
In one public post, you can reach all your clients. The power of engagement is invaluable as it allows you to ask for feedback, conduct polls, answer questions and gauge public opinion. Important announcements can also be made, thus ensuring the right people see them as intended. Because of this, transparency and openness can help maintain a positive image.
Cultivate Public Perception
Further to seeking and sustaining a positive image, users will share the public perception of your business on social feeds. You can, for example, convey public support for causes like female empowerment. Genuine support is better than outdated attitudes, as demonstrated by German appliance manufacturer Miele for International Women's Day.
Yet, people are quick to point out your mistakes on social media, and it is advised that you use them wisely. As shown time and time again, it isn't prudent to type the first idea that comes to mind. Carefully strategize and consult with your marketing team before posting anything. And if you think it remotely seems negative or controversial, think twice before posting.