In business, solo successes are rare. The magnates and gurus you see fronting investment-themed TV shows and doling out pearls of wisdom in interviews on morning radio haven't got to where they are without the help of others. Most business owners rely on a team of people to get by. If you run a company, and you're keen to get the best out of your team, it's wise to understand the importance of team morale.
Morale has a massive impact on productivity in a startup. The sort of "creative genius" thinking you need from your staff is what will propel your business forward. If you feel like your employees could achieve more, here are some simple strategies to take on board.
This is a contributed post. Please refer to my disclosure for more information.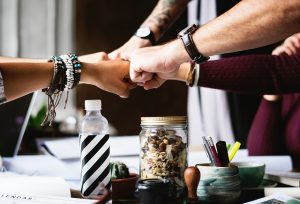 Set a good example
As the boss, it's likely that you play a key role in the day to day running of your business. The decisions you make, the way you behave, and the manner in which you treat your employees, will all impact team morale.
Set a good example with your own behaviour. Draw on your own experiences as an employee, and think about ways you could help your team achieve its potential. Take time to listen to ideas, opinions, and feedback, talk to the people who work for you and make sure that others can see the passion you have for your business. If you're dedicated, your team is likely to follow suit.
Encourage creativity
Creativity is a useful trait in almost any business, even businesses in more traditional fields. It's vital for a growing business that employees feel motivated and confident to express ideas and use their talents.
Make time for people who have ideas to take the floor in meetings, be prepared to consider suggestions that don't necessarily fit the mold, and think about the premises in which you work.
If your team go to work and stare at drab walls and dull carpets every day, your team may struggle to find the motivation to do your best. In contrast, if you're working in an environment that inspires you, then you're likely to be more productive.
If you're looking for ideas, take a look at these inspiring creative office spaces. Think about colors, prints, and textures, maximize natural light, and create different areas for individual work, team projects, and downtime.
Inject some fun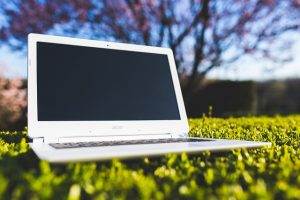 There are people who'll claim that work isn't supposed to be fun. However, recent research demonstrates that happier teams are also more productive teams. You don't have to go overboard by adding a games room to your office or book tickets to a gig, a movie or a football match every week. However, you should try and make room for fun in the working day.
Promote teamwork, get involved in events and activities that will bring people together, and try and ensure that there's a balance. If your employees are working too hard, there's a risk they might burnout. Your star employees could quickly lose interest in their job. Even simple steps like hosting a dress-up day for charity and joining a sports league can make a huge difference to morale.
If you manage a company, it's natural to want to achieve the best results. Often, you need a team of people who will help you to hit your targets. If you're an employer, you should never underestimate the importance of morale. If your employees are happy, they're more likely to be productive, motivated and committed.
What To Read Next
4 Reasons Why My Twitter Traffic Recently Grew By 40%
If You're Not Making Money on Instagram, You're Doing It Wrong