Your business may have been dealing with a lot of challenges in the last twelve months, and things are not likely to improve anytime soon. So taking a focused approach to do what you can, could help you to make more of your business in 2021. Here are some of the areas worthy of your attention.
This is a contributed post. Please refer to my disclosure for more information.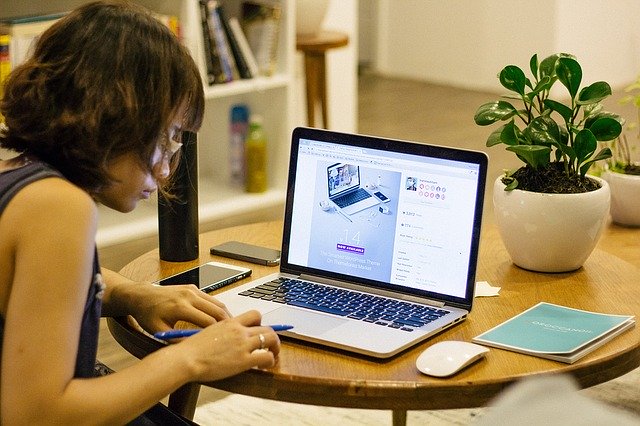 Have you considered your brand and your digital presence?
You have your idea, and you are eager to get going so you may be wondering why time needs to be focused on your branding when you should be getting your idea seen and heard.
But your brand is one of the first things anyone will see with your business, from your logo through to your website and content. It's the first impression that your business gets to make, and we all know how snap judgments can be made within the first few seconds and minutes.
Your branding needs to stand out, and it also needs to be implemented across all your platforms and advertising, such as face to face or even online.
Your website is a huge part of this given that so much is done on the internet these days. Your website needs to have the right dynamic, be easy to use and have all the relevant information necessary.
You also need to be thinking about your visibility online. Marketing is saturated in the online world, and everyone is vying for a piece of the action.
Every website and business wants to appear on the first page of search engine results, and even better in the first few top results. This is why search engine optimization can be of great importance to you and an SEO agency could help you make more of it.
SEO support will help you highlight areas where you can increase your domain authority and have good backlinks to your website. While you may be able to hunt out relevant information online, often these things are best handled by experts.
Shopping local is a huge trend
There is a huge trend emerging where people prefer to shop local, even though this still tends to happen online.
People would like to support local small businesses and remain loyal to the community, so this is actually something to be really involved with when it comes to your marketing strategy.
We see this trend formulating in all sorts of areas and industries, for example, shopping for local produce or simply supporting the smaller or local businesses in various different industries.
So it can be a beneficial strategy to be the local expert in your industry and profession. This can also be a great advantage when it comes to word of mouth advertising, something you simply can't buy.
You might also want to think about sponsoring local events or even getting involved with local charities. Any charity needs all the help and support they can get. But it also opens up a new potential audience of people for you. It can be a lucrative relationship on both sides.
Advertising at events could mean helping out in return for the advertisement, maybe even offering up prizes for things like raffles. Maybe even create your own event when any proceeds are given to the charity.
It can all depend on where your skills and expertise lie, but having an effective word of mouth advertising strategy or even focusing on your local community will never be a bad thing for your business.
Let's hope these tips help you when it comes to your business this year.
What To Read Next
(Guest post) The Latest Trends In Digital Marketing