A lot of people hate networking because social situations and conversing with new people makes them feel nervous. This is only natural but there is a lot more than networking than this. This is especially the case in the digital age, whereby online networking is so prominent. With that in mind, read on for some useful networking tips, especially if you work in insurance.
This is a contributed post. Please refer to my disclosure for more information.
What can I do for you?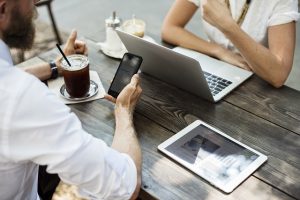 This is the key question you need to ask yourself before networking with another individual or another company. For example, if you offer a form of insurance for businesses, you could align with another business who does so but does not have competing products. You can learn more here about the sort of companies you could align with. Could you both swap guest blog posts, for example? Maybe you could cross-promote products? The opportunities are vast.
Help someone else to help yourself
Another important piece of advice for anyone networking in the insurance sector is that you should view it as an opportunity to help someone. The insurance industry is vast, and it is likely you have something that could aid someone else. This could be a piece of knowledge or you could have a contact someone could benefit from. Once you have established your own experience, it is a great foundation for building a relationship on. Rather than being indebted to someone else, you have helped them, and it is great in terms of moving forward from here.
Online networking
As mentioned in the introduction, online networking is prominent today, and can be done in many different ways. Social media is a prime example. LinkedIn is the perfect example of this. There are also a lot of insurance forums out there, which enables you to connect with other professionals. Comment positively on other people's online activities, and this will encourage the same back.
Meaningful connections
Last but not least, a lot of people think that networking properly means they have to be the centre of attention at every event. In fact, successful networking is not about this. It is about building strong relationships, which is typically done on a one-on-one basis. You don't have to be an extrovert in order to network properly, so don't assume this is a barrier.
All things considered, if you work in the insurance sector, there is no denying that networking is incredibly important. Hopefully, you now feel like you have some pieces of advice you can use in order to network effectively. Remember, it is not about being the loudest or creating the biggest scene – this is professional networking, not improving your social status. Moreover, don't forget that networking involves online and offline approaches today. Combining the both is powerful.
What To Read Next
Entrepreneurs: Do This One Task Today To Help Your Business Succeed