Team building activities can be some of the best ways in which to bring your team closer together. Some business owners see this as a means to bring the team together, to promote synergy, and to hopefully achieve more effective results via their company lens. This is all true, and is worth the price of admission alone. However, depending on what form of team building activities you choose, there could be much more value in this investment than you might have intended.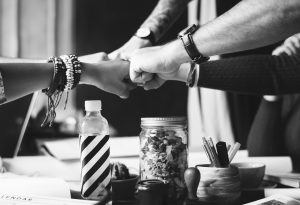 This is a contributed post. Please refer to my disclosure for more information.
What do we mean by this? Well, consider the following:
Long Form Reasoning & Abstract Planning
Some team building activities are much better than others. For example, using Cluego Treasure Hunts to have your team search for a number of interesting new clues around a city can have your team long-form reasoning, planning abstractly, reading into messages and thinking outside of the box. More than bringing people together, it's not hard to see how this can function as a brain training exercise, and can even interest more employees to see the benefit and fundamental satisfaction in completing a goal with a team at their side. This creativity in thinking might just help you resolve the next business mallady you're unfortunate enough to experience, or potentially foster new creativity or ambition in your staff. That can always be useful, and when enveloped in a fun experience such as this, the lessons of such will often stick with your employees for longer.
Defusing
It might be that you have a rather pleasant office environment, but of course some people just will not and cannot be friends, for whatever reason. As a business owner however, it's in your interest to ensure that your team actually functions as a team. It might take a forced activity such as this for two people to defuse their differences, see how they can work together without needing to be best pals, or even to draw the best out of one another for once. While team building activities can help foster positive working relationships, they can also help soothe strained ones. It's not hard to see how this might be valuable to you as a business leader.
Care & Consideration
Team building activities can also help break up the stress, monotony and general negative feelings of an intense office environment, especially if undertaken around seasonal periods. Not only does this help your staff connect with one another and learn new skills, but it will help them enjoy a well needed break, and this can prove therapeutic. This effectively helps your HR department to a more effective degree, and can lead to some excellent long-term solutions in working satisfaction, in lowering staff turnover and generally helping your working atmosphere feel more like a competent family unit. It's not hard to see why this might be a desirable outcome, as it can ensure the long-term health of your business profitability and sustainability.
With these tips, you are sure to experience the real value behind team building activity, and enjoy excellent results in future as a positive consequence.
What To Read Next
These are the most effective marketing strategies your business should be focused on in 2018
Is your business using social media? Then you may want to do this before growing your social media following