If you have decided that you want to set up a hotel, this is definitely a demanding type of business to undertake. Of course, all businesses come with their challenges and their demands. With regards to a hotel business, one of the main things you are going to have to tackle is the competition you are going to face. In this blog post, you will find some critical information for setting up your hotel, including the factors that impact this market.
This is a contributed post. Please refer to my disclosure for more information.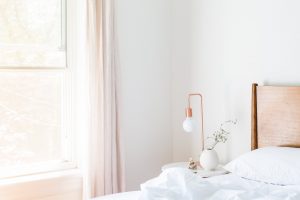 External factors
Firstly, let's take a look at some of the external factors that are going to have an impact on the hotel industry and, consequently, your performance. You need to look at travel trends with regards to domestic and inbound trips from overseas. You also need to consider consumer spending and the Consumer Confidence Index.
Familiarise yourself with the laws
There are so many different rules and regulations concerning hotels. If you do not familiarise yourself with them, you could find your business in huge financial trouble. Some of the laws you need to follow include the Data Protection Act, Licensing Act, Gas Safety Regulations 1998, Food Hygiene Regulations, and much, much more.
Marketing yourself to set your hotel apart from the competition
Careful and effective marketing is a necessity for any business in this industry. As mentioned, competition is incredibly fierce. You are going to be competing against thousands and thousands of hotels. The only expectation to this is if you have found a niche area whereby hospitality options are sparse, although these are few and far between today. Therefore, in order to set your business apart, you are going to need to market it effectively. To do this, you need to get acquainted with SEO, as well as social media marketing. Having an effective social media presence can make a massive difference. You also need to encourage people to leave reviews. When looking for hotels, most people will head to TripAdvisor and such like, so you really need to focus your marketing strategy on this too.
Reliable suppliers
You are going to need to align with a number of different suppliers when running your hotel. Not only are you going to need catering equipment suppliers, but you will need bed linen, entertainment companies, and so on. You need to remember that these businesses are going to have a massive impact on how your company is viewed, so you need to choose with care.
Hopefully, you now have a better understanding regarding the different factors that have an impact on this industry, as well as what is going to determine your success when starting up a hotel business. While this can certainly be a challenging industry, it can also be a very rewarding one too. Good luck!
What To Read Next
Here's the top trends that every startup needs to consider in 2018
The must-have tools every new business needs – see the recommendations now