There's no shortage of ways to market your business. Word of mouth, networking, on the online world; in this day and age, there are a plethora of options available. One of the methods that are fun and effective, yet oddly underused, is street marketing. This is the process of taking your business to the streets for a day or two and engaging with potential customers on a face-to-face basis. You'll have a stand with information about your business, and people will come up to learn more. It's a simple but effective method.
This is a contributed post. Please refer to my disclosure for more information.
In this blog, we're going to take a look at some essential tips that'll make your street marketing adventure a success from beginning to end.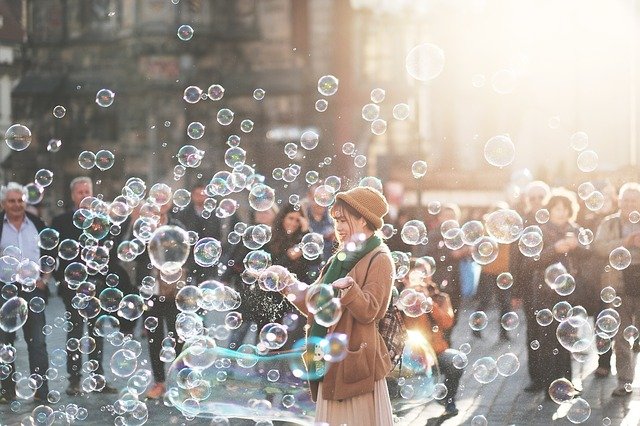 Plan in Advance
You'll likely have seen street marketing in action when you're around town. It's important to remember, however, that what you're seeing is just the end result. It looks like a watertight operation largely because it has been well-planned in advance. So when it comes to your street marketing, make sure that you're thinking in advance — you'll need time to play and to make the key decisions. For example, you'll need to think about which aspect of your business you're going to showcase, what your goal is, ordering the supplies, and things like that.
Find the Right Area
You might want your business to be all things to all people, but in reality, it's just going to be some things to some people. During the development of your business, you will (hopefully) have carried out market research. This will have told you the type of person you're trying to target with your products and services. With that information, you'll be able to pick a neighbourhood or area of the city that's appropriate for your street marketing campaign. For example, if you're targeting people in the 18 – 25 demographic, then an area close to a college would make sense. If you can't identify one specific area, then head to a neutral zone, such as the centre of town.
Grab People's Attention
You might have interesting things to tell people and be in the right part of town, but if you're not grabbing people's attention, then you can't expect people to walk up and ask you why you're there. So make sure that you're catching the eyes of passersby. There are plenty of ways to do this. For example, you could have a gazebo, which will set the tone for your street marketing. You could also look at getting an inflatable from https://www.glowinflatables.com/; they'll help create a real spectacle for your event. Music is another option, and you could even have the occasional performance from dancers or other entertainers. In essence, the sky's the limit. The bigger the show, the more people you will attract.
Energetic Employees
Of course, you'll need to back up the spectacle of your show with real, valuable advice. As such, it's important that your stand is manned by employees who know their stuff. They're the ones who will be responsible for educating the public, after all. As well as knowledgeable, you should also ensure that they're fun and energetic. You can't expect people to engage with your business if, well, the people doing the talking aren't engaging. So if you're keeping the operations in-house (rather than hiring others), make sure that they're fun and know how to talk to people. It'll make the whole day run a lot smoother.
Make It Fun
You're asking people in the public to give up their time to interact with your company. What's in it for them? While you should aim to inform and educate, you should also make it fun. There are plenty of ways you can do this. You could include games, offer drinks, or give away free samples of your products. Ultimately, it's all about making it worth their while.
Following Up
The street marketing campaign isn't the end of the journey; it's the beginning. When you're out there, you should aim to get information from your potential customers (for example, their email address in exchange for a free sample). When you're back in the office, the job will be to look at building on their interest. If nothing else, you should measure your sales to see if it had an impact. By looking at the data, you'll know how you can improve things moving forward.
Take these tips, and you'll be well on your way towards having a successful street marketing campaign for your business.
What To Read Next
The Most Successful Content Strategy For Bloggers In 2020