Whatever your big (or small) business idea is; you'll want the road to success to run as smoothly as possible. Therefore, it's worth taking each step cautiously and putting time and effort into what you do in each area of your brand. Getting off on the right foot will help you to set the tone for the rest of your company's journey, and you'll appreciate the hard work and effort that went in from the get go. If you're just setting out on your startup journey, or feel your current startup needs a boost; take a look at the following information for some helpful hints and advice for business success.
This is a contributed post. Please refer to my disclosure for more information.
The Details Count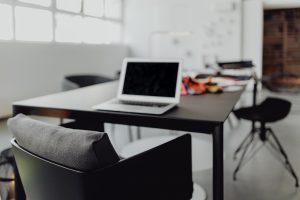 Whatever your product or service is; you'll need to ensure that it's the best it can be before you launch it on the market. To stand a chance against your competitors, you'll need to fine tune it and make sure it's the best design possible before it goes into production, or you begin the marketing process. Business plans and strategies are crucial in the early stages. You won't be able to predict every twist and turn in the road; however, if you have your guidelines set in stone, you're less likely to veer off somewhere you don't want to. Being clear on what your company brings to the market is the best way to ensure that there's a place for you, and people will appreciate what you do. Your customer care and service will determine your return consumers; therefore, it's worth investing in the touches that will make a huge difference, like an email or call answering service so that information and responses can be present, even when you're not.
This is the time to start honing your brand identity, increasing your audience, and letting them know about your business. A great way to find out what your target consumers want is to ask them; gauge the reaction to things you post across your social media platforms and do the relevant market research. Gain all the data and analytics you can during the early stages of your business and make sure that you utilize them wisely. Make mistakes and changes; this is the only way your brand will be able to develop successfully. Learning from your mistakes and adapting your product to better it will ensure that you have a long career ahead in business, and your customers will respond positively.
The Company Environment
The environment that you set up your business in will affect how it progresses. To be taken seriously as a brand; it's worth investing in a professional setting, and making sure you rent somewhere suitable so that you haven't invested all your cash in real estate. Think about your office's or workshop's location; check that you're accessible to potential clients, buyers, and suppliers so that trading can begin as soon as possible. Your work environment should also motivate and inspire your team to push to meet targets every day, so take the interior design and layout into consideration.
A bright, light space, with the right equipment and amenities, will ensure that everyone who works in your office interior can do so successfully. Keep the momentum up with motivational quotes and company targets on the walls to remind people what they're there to do. A chill-out area, adequate desk space, and comfortable seating are also office essential that you'll need to invest in. If you're making or manufacturing a product; consider the room you'll need for storage. You also need to ensure that you have up to date equipment, machinery, and software so that the competition can overtake you with ease. Provide your startup with the essential environment it needs so that you'll have peace of mind regarding its success.
The A Team
There's nothing like the support of your team to ensure that your fledgling business is moving in the right direction. Get to know people during their interview; as a small company, you'll want to ensure that an employee is a cultural fit for the environment as well as having the skills and qualifications needed for the role.
Encourage your team with incentives and make sure that everyone is invested in the success of your startup. Daily meetings about successes, failures, and how you're moving forward will be crucial in the early stages of your company and throughout its life on the market. Try to get-together outside of an office environment or a work setting to build strong camaraderie and ensure that everybody is happy is their role. Your team is your most important asset, so invest in them wisely and give credit when it's due.
What To Read Next
Planning On Becoming A Business Coach? Answer These 10 Critical Questions First
How To Copy The Experts And Grow Your Email List Twice As Fast (List Building Series Part 3 Of 5)