When you're managing a small business, every second counts. With fewer people and fewer resources, time really does matter for you. That's why small businesses need to work hard in order to save time.
This is a contributed post. Please refer to my disclosure for more information
Using the right solutions can streamline your business and help you get more done in less time. With more time freed up for long-term planning, you can help get your business further up the road to success.
Check out these essential time-saving small business solutions and start running your business more effectively.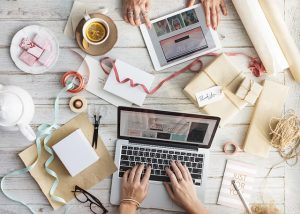 Try using time-saving applications
Modern technology is geared towards making this faster and easier for people. There are multiple apps that can help you save time. Project management tools and scheduling applications are just some of the useful time-saving apps your business should be using. These types of applications can help you manage deadlines, communicate instantly with colleagues and clients and in a nutshell, help you get things done. Start trialling different solutions to see which one works best for your business.
Streamline your billing
Businesses can waste a lot of time generating bills, sending them to clients, waiting for payments, etc. But couldn't that time be better spent elsewhere? SATBill is a tool that makes billing easier for businesses. Not only will it help you to save time, but it can provide you with more accurate results too. Managing your cash flow becomes even more important when you're a small business with few assets, so make sure you begin thinking smarter about how you can manage your businesses' billing.
Work from the cloud
Cloud working is one of the most logical things your small business can do. Dealing with less paper will save you a lot of time, while you'll also be able to work simultaneously on documents with other members of your team. Storing things in the cloud can also reduce security risks, while making sure your data is always backed up. Cloud working will help you work from any time and anywhere, providing even further time-saving benefits to your business.
Outsource
Outsourcing some elements of your business can save you a lot of time. It also helps you benefit from professional expertise that can mean a more effective job. You can outsource elements such as copywriting, marketing, design, recruitment, accounting and more as a way to free up more of your time to focus on taking the business forward. From there, you can work on forming the perfect startup team as your capacity to take on further resources increases.
There is a lot of work involved in running a small business, but that doesn't mean that you can't make it easier for yourself. By streamlining processes and freeing up your time, you'll have more time and energy to focus on the bigger picture and how you're going to grow your business. Feel like there are not enough hours in the day? Now is your chance to do something about it.
What To Read Next
Is The Edgar Social Media Scheduling Tool Worth The Money?