No matter what type of business you run, you need an adequate amount of office space to reach your potential. Creating a more spacious working environment can increase productivity. It can enable you to operate more efficiently, which can have a direct impact on your profitability. What's more – creating more space can enhance your working environment and boost your mood.
This is a contributed post. Please refer to my disclosure for more information.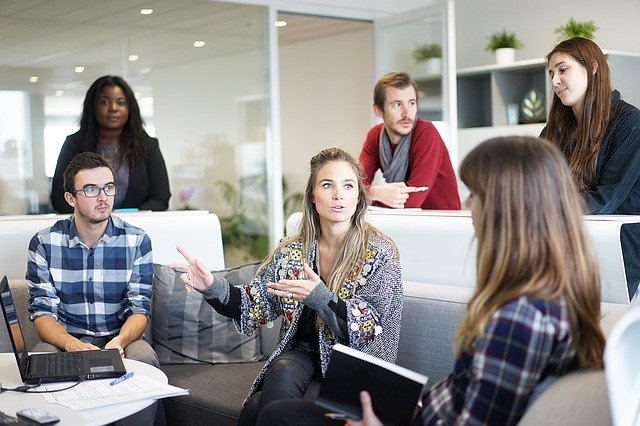 To get started, take a look at these affordable ways to create the office space your business needs:
Choose Compact Furniture
Office furniture needs to be functional. It must provide you with enough space to complete all of the necessary tasks with ease. However, oversized, statement furniture can take up far more space than it needs to. It can make an office feel overcrowded. More compact designs can be just as impactful and functional, without using up an excessive amount of space.
Make Outside Space Functional
With an automated or electric awning, you'll be surprised at how easy it is to turn outdoor space into a functional and fun working environment.
Assess your current access to outdoor space. Determine whether anything needs to be relocated to transform the area into a useable environment. By switching to fire-retardant Tuffa Tanks for oil storage, for example, you can store oil in a wider variety of locations and use your outdoor space more efficiently. Similarly, relocating bike racks or adding some paving can be a cost-effective way to create a functional outdoor environment that can be used for work or breaks.
Identify Your Needs
Before you begin redesigning your office, consider which features your business really needs. If customers don't visit your premises regularly, don't waste space by retaining a dedicated reception area, for example. Alternatively, if an open plan design is affecting productivity due to excess noise, consider installing more insulated cubicles. Or create individual offices with temporary walls.
When you eschew standard designs and tailor your office to your company's unique needs, you'll find it easier to create a workspace that's perfectly suited to be the springboard for your commercial success.
Increase Storage Space
Most offices need more storage space. Yet this is something that businesses frequently overlook. When you don't have sufficient storage space, offices quickly become cluttered. This reduces efficiency because the staff is unable to access the resources they need but it can also increase the risk of workplace accidents.
By incorporating a range of storage options, such as under-desk cupboards, bookcase walls, modular cabinets and even coat hooks, you can streamline your office, maximise storage and enhance its interior design.
Creating a Cost-Effective Office Space
You don't need to hire a vast office to house your business or invest in costly commercial properties. By making the most of your space, you can transform your office into a more spacious and productive environment without breaking the bank. As well as giving you the freedom to work in a more effective way, redesigning and maximising your office will also motivate your team and inspire them to succeed.